The Search for the Missing Hat
In The Search for the Missing Hat, Murray makes a new friend Sam. They work together to find Sam's missing hat. Will they find it in time for Silly Hat day at school? See how Murray and his friends work together and meet their schools' helpers along the way.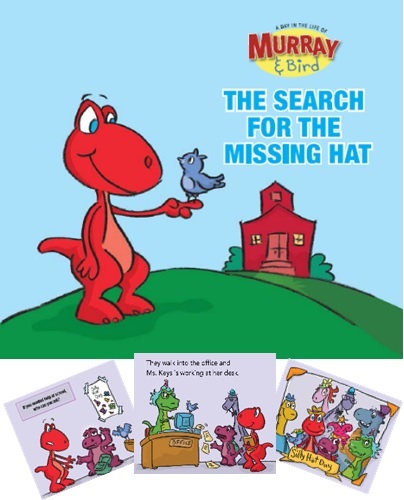 ---
Murray's Outdoor Adventure
In Murray's Outdoor Adventure see how Murray and his friends take a break from the television to head outside to explore the outdoors. The best part is how they discover a cool surprise along the way.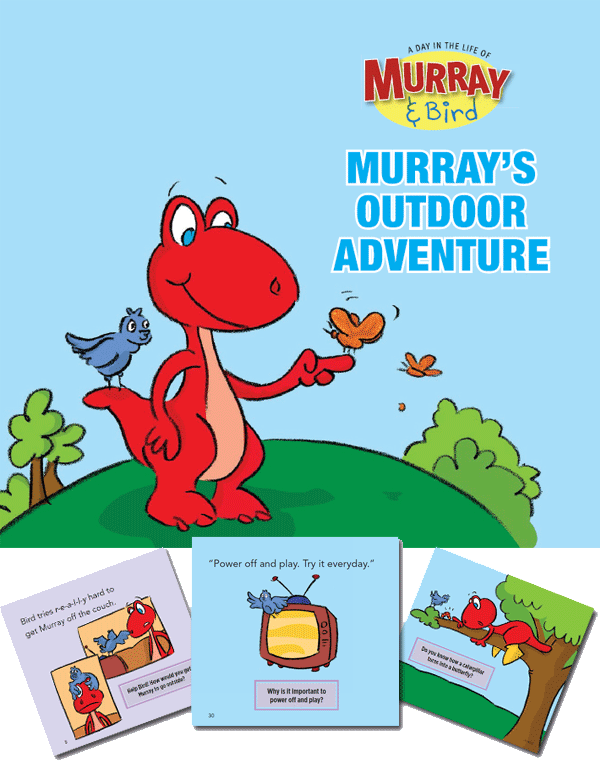 Activity Booklet
Teach health literacy in a fun and engaging way! The Murray & Bird Activity Booklet includes a variety of activities to use in the classroom, school, and at home.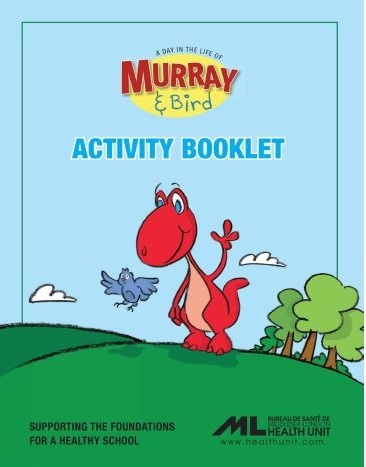 ---
Cahier d'activités
Les histoires de Murray et Oiseau ont pour but d'enseigner, d'une manière amusante et stimulante, la littératie en matière de santé! Le cahier d'activités contient une variété d'activités qui accompagnent les histoires. Faites les activités à l'école ou à la maison!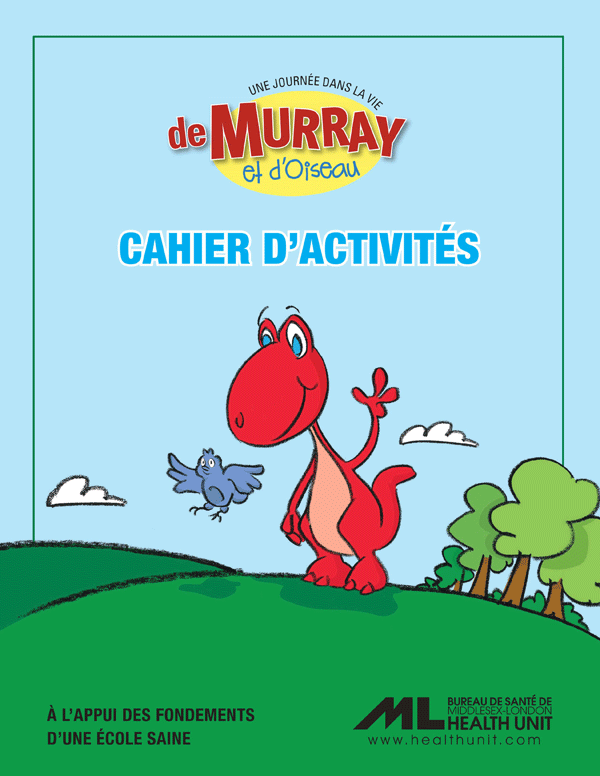 Télécharger (PDF)