Environment Canada's UV Index
Check the UV Index. When it's 3 or higher, protect your skin as much as possible.
What's My Risk?
Complete a My CancerIQ cancer risk assessment and get your personalized action plan now.
Sun Safety at Work
This website supports workplaces in helping protect their employees from the dangers of sun exposure at work.
We do more than…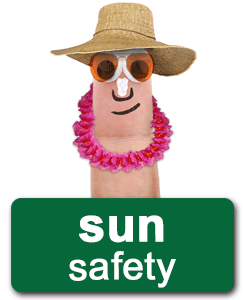 Did you know?
Exposure to the sun's ultraviolet (UV) rays can lead to sunburns, skin damage, wrinkles and
skin cancer.
Skin cancer is the most common cancer in Canada, and rates
are increasing.
Skin cancer can be prevented.