Dental Services
The Dental Clinic provides preventive services such as cleanings, fluoride varnish treatments, dental sealants, temporary fillings - Interim Stabilization Therapy, oral health education and Healthy Smiles Ontario - Emergency Essential Services Screenings (HSO - EESS) for children 0 to 17 years of age.
---
PREV-OH
PREV-OH is a no-cost program for children ages 0 to 17 that provides preventive oral health services to maintain the health of your child's smile. The program does not take the place of a dental check-up.
Who qualifies for PREV-OH ?
Children ages 0-17;
Resident of Middlesex-London;
If paying for preventive oral health services would be a financial hardship;
Children with no dental coverage or only limited dental coverage through employee benefits.
---
Smile Clean
The Dental Clinic provides limited teeth cleaning services by a Registered Dental Hygienist to adults 18 years of age and older who are clients of the following programs:
Ontario Works (OW)
Must present valid OW documentation
Must pay $30 CASH only at time of booking appointment
Parent of Healthy Smiles Ontario (HSO) client
Must present a valid HSO client card
Must pay $30 CASH only at time of booking appointment
Date of creation: November 27, 2012
Last modified on: January 26, 2018
Contact Us
50 King Street, London, Ontario,
N6A 5L7
519-663-5449
Google Map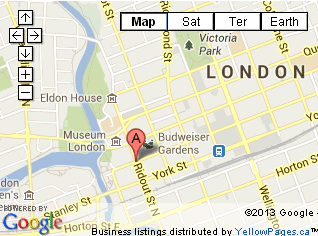 We do more than…