Who is most likely to get sick?
Children
Elderly (older) people
Pregnant woman
People with weakened immune systems
These groups are more likely to get sick from the food that they eat. If they get sick, the illness can be more serious.
Common signs and symptoms of foodborne illness
Nausea and vomiting
Abdominal cramps and diarrhea
Fever
Dehydration
Symptoms of foodborne illness may be mild and last only a few hours, or they may be severe, last longer and need medical treatment. Most foodborne illnesses are mild and usually go unreported.
Don't be a source of foodborne illness!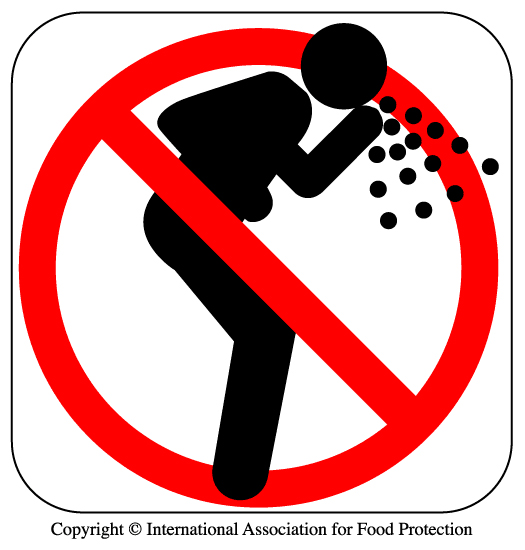 Food handlers who are sick with diarrhea and/or vomiting need to remain off work until they have been symptom-free for at least 48 hours.