Active Transportation
Active transportation means using human power to get to places. Active transportation plays an important role in supporting active, healthy lifestyles.
Places that have high levels of people traveling by foot, bicycle and other active modes encourage social interaction and connectedness.2 Public transit is considered a form of active transportation since every trip begins and ends with either a walk or a bike ride. It is an important active transportation option since it provides equitable access to destinations for people who do not have motor vehicles.3
Examples of active of transportation: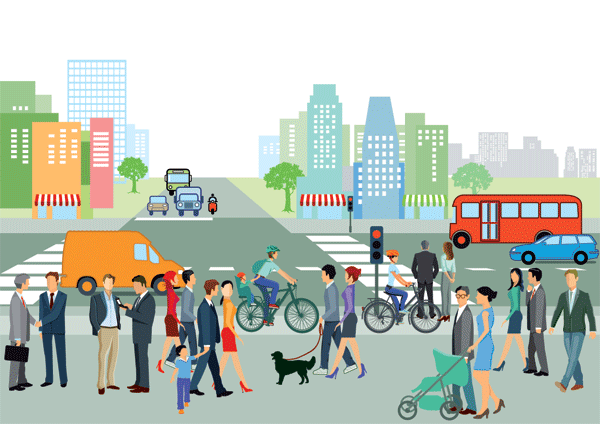 Walk Score
Is your neighbourhood walkable? Use Walk Score to find out.
Transit route