Anti-Black Racism Plan
In response to the Middlesex-London Health Unit's June, 2020 declaration that racism is a public health crisis, the Health Unit hired a consultancy group to assist with the development of an Anti-Black Racism Plan (ABRP) for the agency. The Anti-Black Racism Plan was also shaped through the engagement of local African, Caribbean, and Black (ACB) community representatives. The engagement strategies used included a survey, focus groups, and one-on-one sessions with community members who were able to add their voices to the development of the plan.
Read the plan
The ABRP has identified 45 recommendations, which are focused on addressing and eliminating anti-Black racism from public health programs and services in London and Middlesex County, and on collaborating with others to address and eliminate anti-Black racism more broadly. Download and review the Anti-Black Racism Plan from the link below.
---
Anti-Black Racism Plan Advisory Committee
The Middlesex-London Health Unit's (MLHU) ABRP Advisory Committee was formed to support the MLHU with the implementation of the ABRP. Members were recruited from the diverse African, Caribbean, Black (ACB) communities in London, Ontario. The committee held its inaugural meeting on January 26, 2022, and has continued to provide valuable contributions towards the effective implementation of the recommendations on the ABRP. Pictured below are the committee members.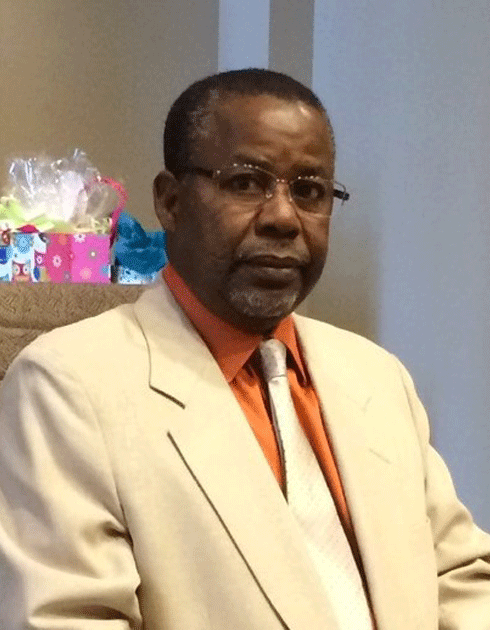 Adam A. Garba
Adam A. Garba was born and raised in Kano, Nigeria. He has been an active member of the London community since 1985 as a Soccer Coach and Soccer Team Sponsor. Adam was a former president of the Nigerian Association, and African Canadian Federation of London and Area (ACFOLA). He is currently serving as a member of the London & Middlesex Local Immigration Partnership Project.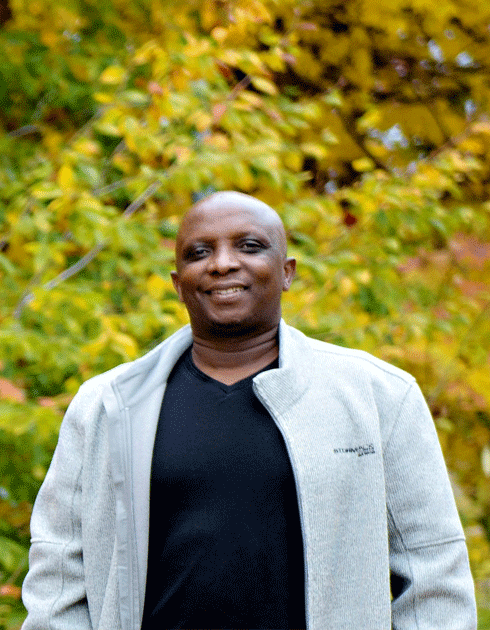 Aleix Adgira
Aleix Adgira is a Senior Quality Resident Engineer with Aisin USA Mfg., Inc. Aleix and his wife are from Vancouver and have lived in London for over 15 years. As an active community member, he dedicates time to volunteering in organizations that progress his local community.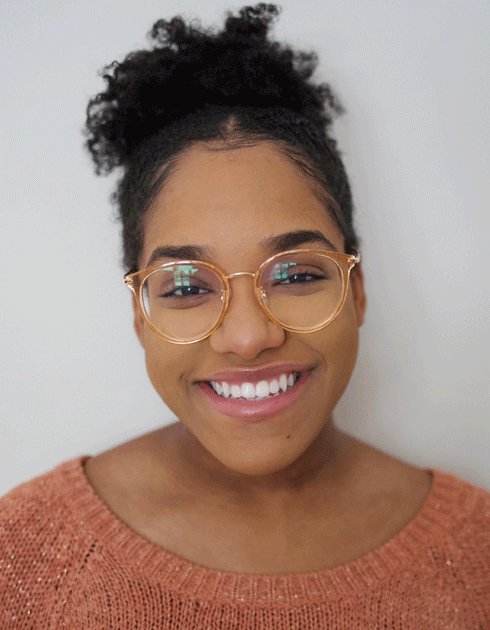 Arielle Forbes
Arielle is a registered nurse at the London Health Sciences Centre. In her role, Arielle has seen how race influences health outcomes and is passionate about working to eliminate anti-black racism in healthcare and all areas of society.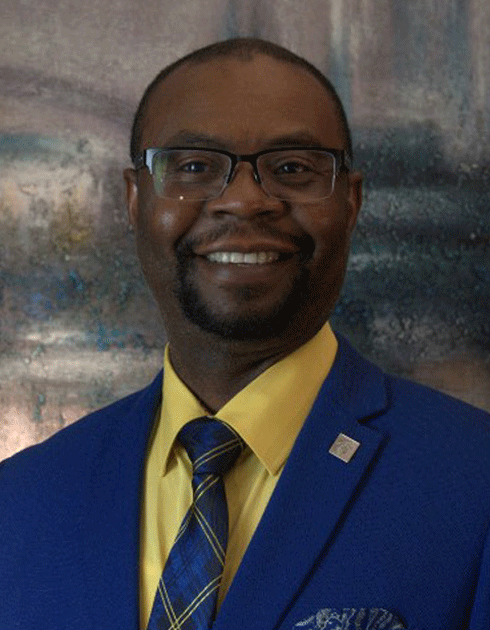 Dieufert Bellot
Dieufert Bellot is a Ph.D. student in Public Policy and Administration at Walden University, and a community leader in London and across the province of Ontario. He is the Founder and CEO of the Haitian Center for Social Economy and Integrated Development. He also created the Coalition for Healthy Francophone and Black Communities in Scarborough. He is a transformational leader deeply concerned with the individual and collective well-being of Ontario's Black Communities.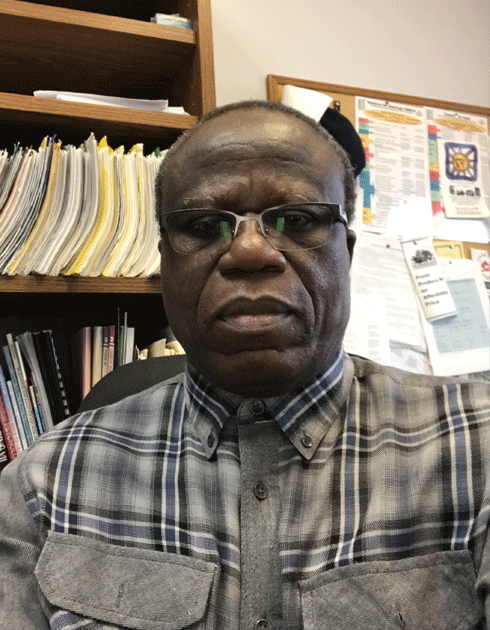 Dr. Gani Braimoh
Dr. Gani Braimoh is a Clinical Health Psychologist at Victoria Family Medical Centre, Family Health Team and CPRI, Ministry of Children, Community and Social Services. He is an Adjunct Assistant Professor, Department of Family Medicine; Lecturer at the Division of Child Psychiatry, Schulich School of Medicine and Dentistry Western University; and Adjunct Assistant Professor, Faculty of Education, Western University. He has served as a Board of Directors member at Crest Support Services.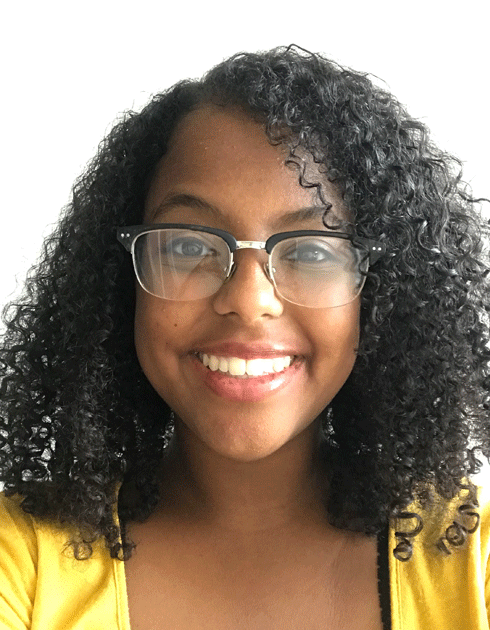 Laila Girum
Laila is a 3rd year student at Brescia University College currently majoring in sociology. She is interested in qualitative research and has a deep passion for Veterinary Medicine.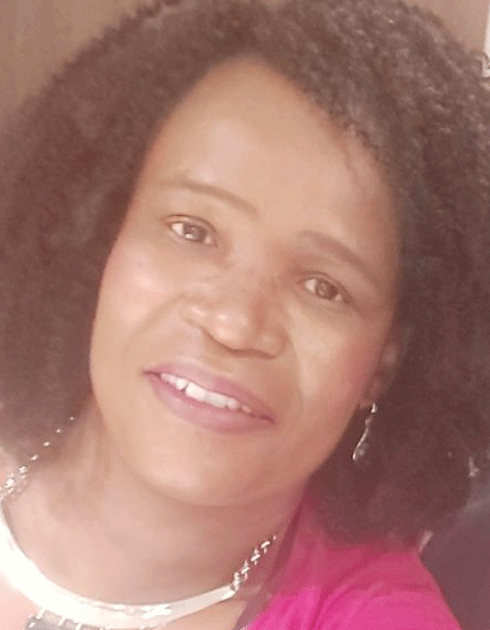 Lucy Ndlovu
Lucy Ndlovu was born in Zimbabwe, southern Africa but moved to Canada over 20 years ago. She holds a master's in nursing and is a member of the Sigma Theta Tau Society Phi Nu Chapter, and a member of the RNAO. She has been a Registered Nurse for 15 years holding managerial and executive positions. Lucy is committed to challenging the attitudes, beliefs, prejudices, and discrimination in structures and organizations that have normalized anti-Black behaviors.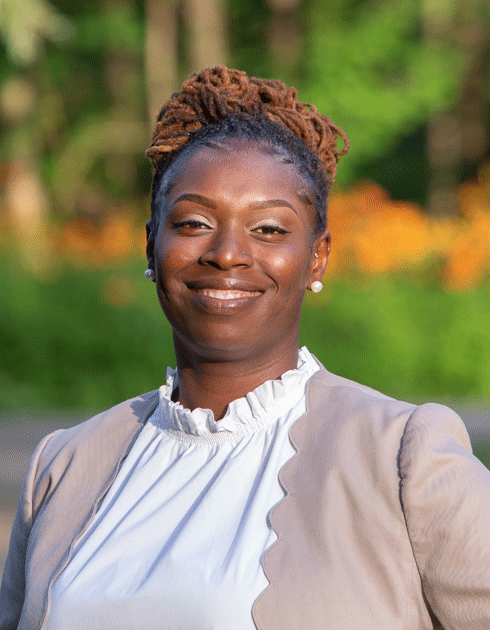 Melanie Amadasun
Born in West Africa, Melanie has called Canada home since childhood. Melanie is a registered social worker with over a decade of experience in the not for profit, private, government and education sectors. Melanie is a lifelong volunteer who enjoys being of service to others and giving to the community. Melanie is passionate about Youths, Education, Community Development, Policy, Social Justice, Accessibility, Mental Health and Wellness. Some of her current and past community leadership roles within the city of London include being the chair for the city of London's Anti- Racism Advisory Committee, President of the Home & School at her daughter's school Executive member at the Congress of Black Women and Educate the Children. Something that Melanie is proud of as a Londoner is receiving the Platinum Jubilee award (2023) for her contributions to the London Community.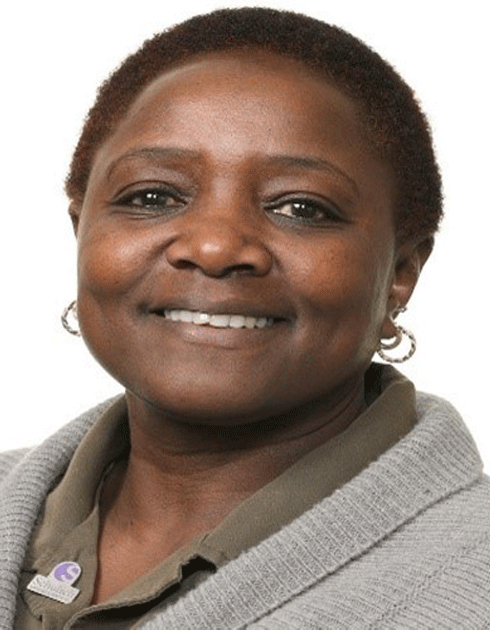 Melanie Katsivo
Melanie Nyambura Katsivo, PhD is the Associate Director of Programs and Partnerships at the Africa institute, Western University, among other roles at Western University. Melanie has volunteered in various leadership roles with community-based, not-for-profit organizations, in London and area, as well as nationally and she continues to champion Black Youth agenda in the SWO Region.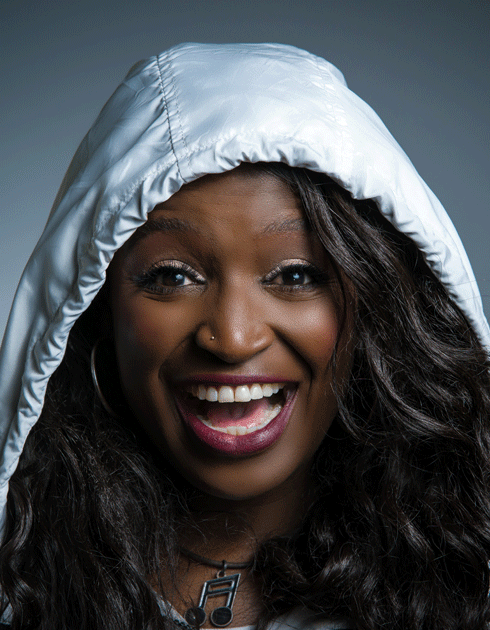 Saidat Abari
"Happiness Infuser" is an award-winning community leader, children's entertainer, artistic director, and motivational speaker. Her program, "The Saidat Show," was born from a desire to make people smile and a wish to build confidence in the younger generation. Saidat has now reached over 800,000 students across Canada.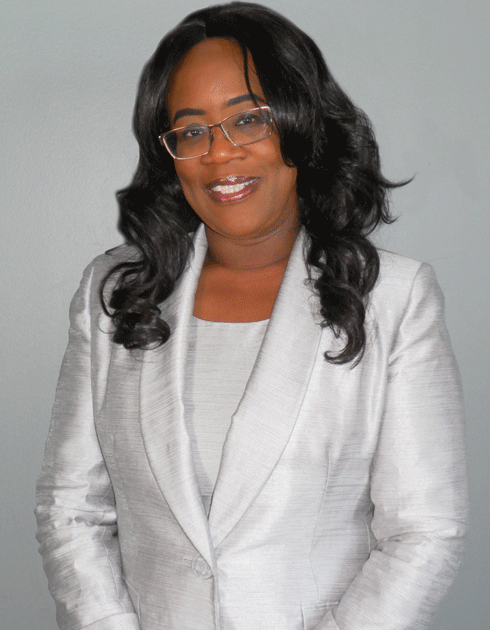 Pastor Sandie Thomas
Strong, ambitious noble, determined, inclusive, earnest are words that describe Pastor Thomas. Pastor Thomas is a mother, grandmother, counselor, leader, friend to many and an agent of change. She is the author of "Prison to Pipeline", and "Vulnerable Innocence", and has been in two documentaries which focus on crucial issues that plague the youth and impact our entire society. Vulnerable Innocence has won 24 awards. Pastor Thomas has curated London's first Black Community Library and founded the W.E.A.N Community Centre. She sits on LCDSB EDI and LPS AHAR panels. She is a business advisor for CBCC, chapter Leader of London Black Boys' code, to name a few.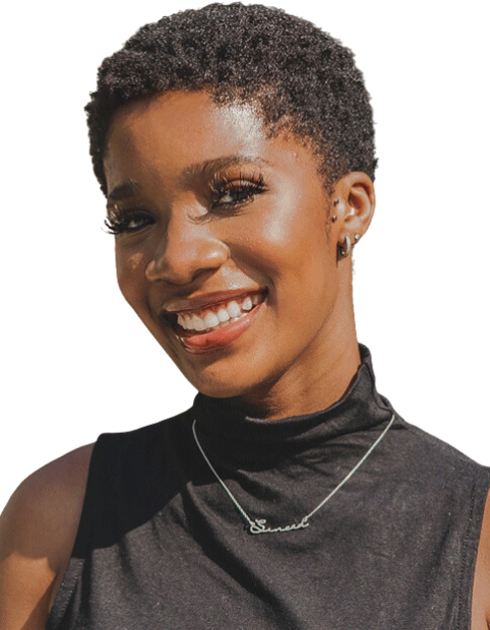 Sinead Osivwemu
Sinéad Osivwemu is a fourth-year honours student who specializes in Genetics at Western University. She is passionate about effecting change with regards to the disparities Black individuals face as both health care professionals and recipients. She is the current co-president of the African Students' Association, Vice President of Communications for Step Above Stigma, and Vice President of Events for Western Future Black Physicians. During the summer of 2021, she completed an Undergraduate Student Research Internship (USRI) at Western that focused on medical racism.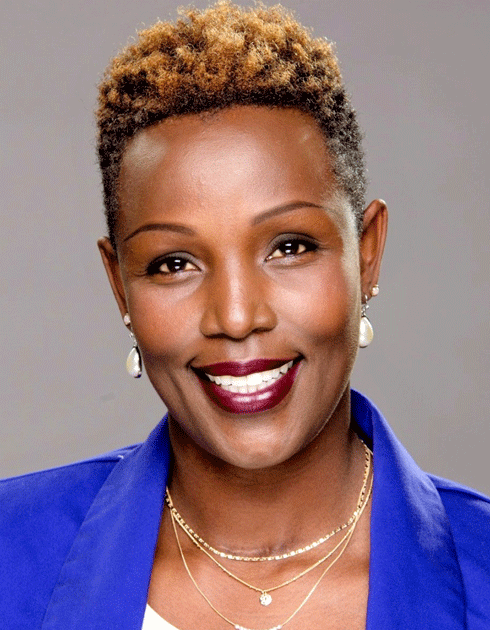 Sonia Muhimpundu
Sonia Muhimpundu is a health promoter for the francophone community at London Intercommunity Health Centre. She has more than 15 years of experience as a community worker. She holds a Master of Arts degree in International Relations from Laval University (Quebec City) and a Bachelor of Arts in Law and Sociology from Laurentian University (Sudbury). She has worked as a Newcomer settlement worker at ACFO (Association Canadienne Française de l'Ontario), where she helped mainly French Speaking newcomers settle into the London community.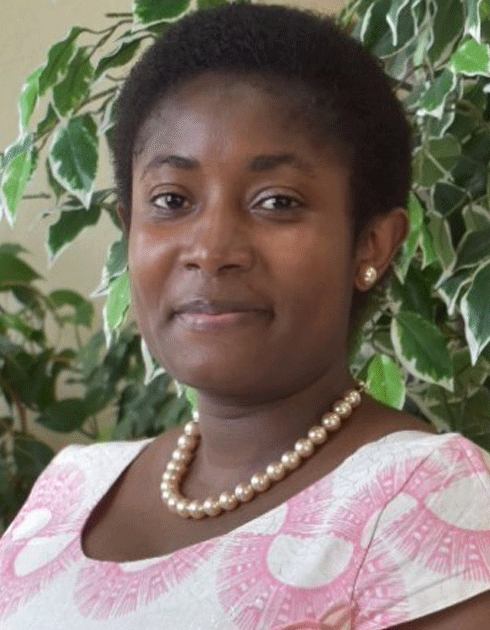 Dr. Yvonne Asare-Bediako
Dr. Yvonne Asare-Bediako is a brilliant educator and researcher with over 15 years of experience working across academic and community settings. She holds a Doctor of Philosophy in Sociology, with expertise in social inequality and health. She currently works as the Black Community Liaison Advisor for the City of London. Yvonne has also been a valued faculty member at Brescia University College for six years, where she has been leading formal anti-racism work for the past three. She develops and adapts evidence-based programs for racialized persons and leads non-profit and city-wide efforts to enhance health and social outcomes for Black persons.
Date of creation: December 3, 2021
Last modified on: June 28, 2023