Emergency Response Plan
The Emergency Response Plan is the document that the Middlesex-London Health Unit will turn to for a planned, organized response to an emergency. It provides the resources and information needed by the Medical Officer of Health and the Health Unit to evaluate human and environmental impacts of an event. Due to privacy and confidentiality, some sections have been removed from this document for online viewing.
Emergency Response Plan - Snapshot
This Snapshot is to serve as a quick reference and "road-map" through the Emergency Response Plan for the various staff, volunteers and community partners. Having a formal Plan encourages an integrated approach to disasters, and fosters prompt, efficient and coordinated response operations by the different elements of the emergency organization.
Emergency Management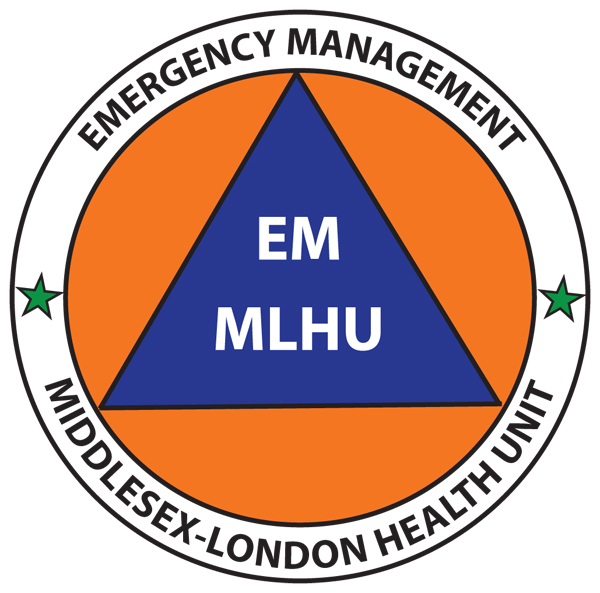 An equilateral triangle within a circle is the international symbol for emergency management. The blue triangle represents harmony, balance and calm while the orange circle is the sign of alert and danger. "EM" and "MLHU" indicates the commitment of the Middlesex-London Health Unit to Emergency Management.