Did you know?
Canada's Physical Activity Guidelines can be achieved by walking 30-60 minutes a day which can provide a variety of physical and mental health benefits.1
Most people find that walking 2km (20min) is a reasonable distance and amount of time to get to a destination.
The average person can walk 1km in 12 minutes, and yet many people use a motor vehicle for trips less than 3km.2
People who live in walkable neighbourhoods with destinations that are close, with well-connected streets and adequate green space, have higher physical activity levels.3
Walking instead of driving to school, work, or to do errands helps improve air quality and reduce greenhouse gas emissions.4
Walking to places instead of driving saves money on gas and parking expenses.5
Leave the car behind – get some exercise and help the environment.
Active commuting is good for health, the environment and for business!
Want your child(ren) to walk to school? Try active school travel!
The Active & Safe Routes to School partnership has many programs and safety tips to get you started.
Community Design and Walking
Walking as a mode of AT is supported by healthy community design which influences transportation choices.
Put Your Best Feet Forward!
Find your route and get to your destination by using London's Bike and Walk Map. Take advantage of the Thames Valley Parkway (TVP) multi-use pathway system that stretches over 40km, extends into many neighbourhoods and is accessible to all ages and abilities.
Tips to Get Started
Plan ahead:
1. Find your Route
2. What to Wear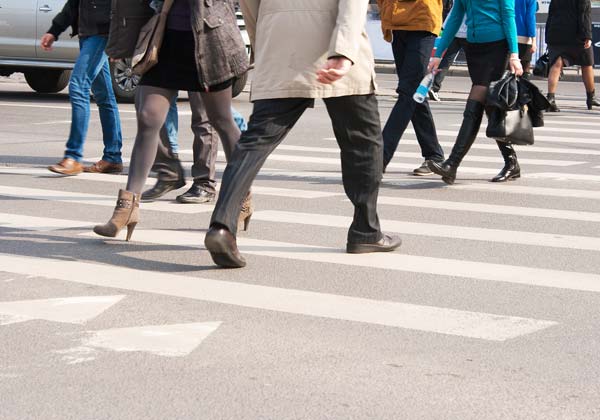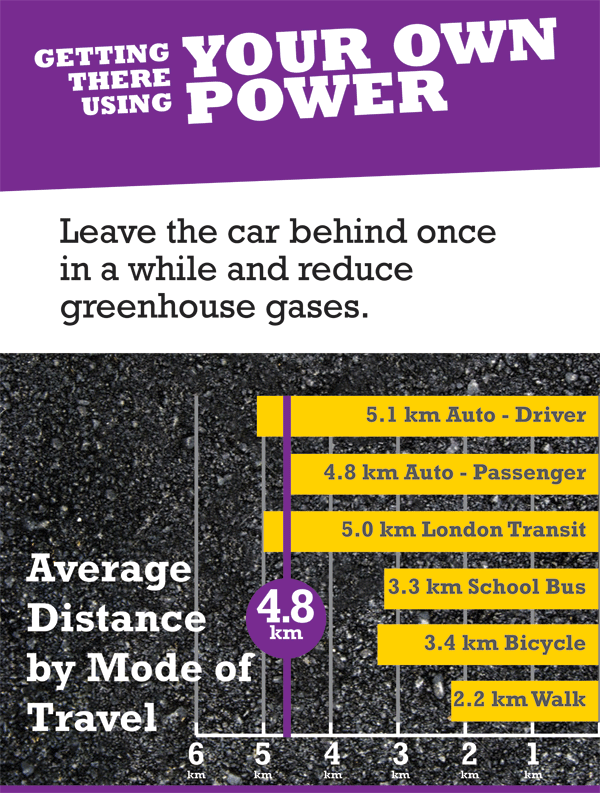 Download (PDF)
Source: City of London, Canada
Walk Score
Is your neighbourhood walkable? Use Walk Score to find out.