The PPS policies focus on:
Building strong healthy communities
Wise use and management of resources
Protecting public health and safety
The PPS supports land use patterns that promote:
a mix of housing including affordable housing
employment
recreation, parks and open spaces and
transportation choices that increase the use of active transportation and transit over other modes of travel 1
Land use planning involves multiple stakeholders who play important roles in the design of healthy communities in both urban as well as rural settings.2 3
Land use planning stakeholders
can include:
| | |
| --- | --- |
| Land owners | Municipal committees |
| Real estate developers | Municipal councils |
| Urban planners / designers | Conservation authorities |
| Engineers | Provincial ministries |
| Landscape architects | Community members / organizations |
| Municipal service departments | Public health |
Official Plans
Each municipality has its own official plan that contains policies on how land should be used. Official plans for the City of London, Middlesex County and the municipalities within Middlesex County can be accessed by clicking on the following links.
Community Design - Role of Citizens
Land use planning is an important process that involves managing land and resources. It balances the interests of property owners with the interests and objectives of the entire community. The Citizens' Guides to Land-use Planning explain how the land use planning process works in Ontario and how you can be involved.4
Check out the How to Design a Healthy Community page.
Community Design - Role of Public Health
The Middlesex-London Health Unit, under the Ontario Public Health Standards (OPHS), works with municipalities and community partners to create and enhance health supporting environments.5 Public health supports healthy community design through awareness raising, education, advocacy and policy development including but not limited to the following topic areas:
Physical Activity
Road Safety
Food and Healthy Eating
Sun Safety
Health Hazards
Health Equity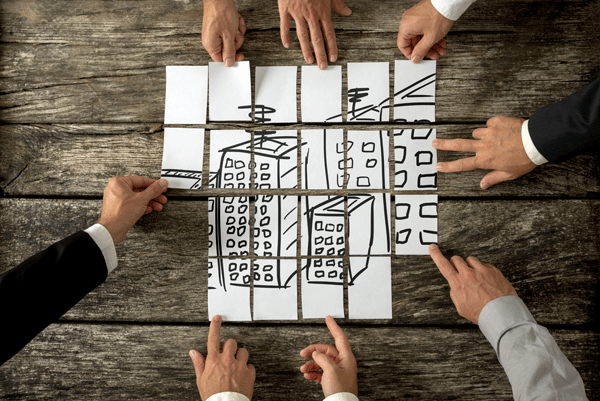 Active Community
Toolkit for Reviewing Development Plans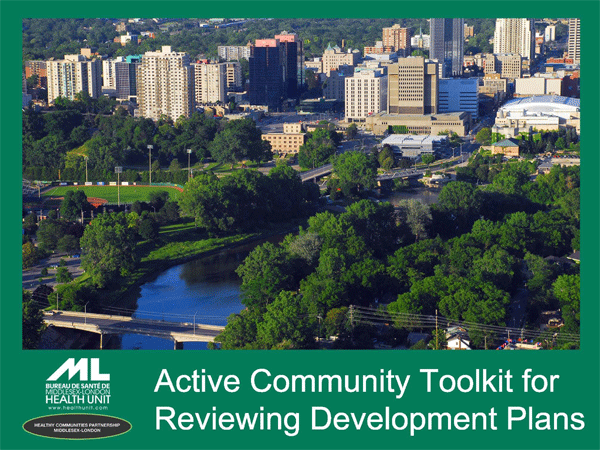 Download (PDF)
London and Middlesex County Municipalities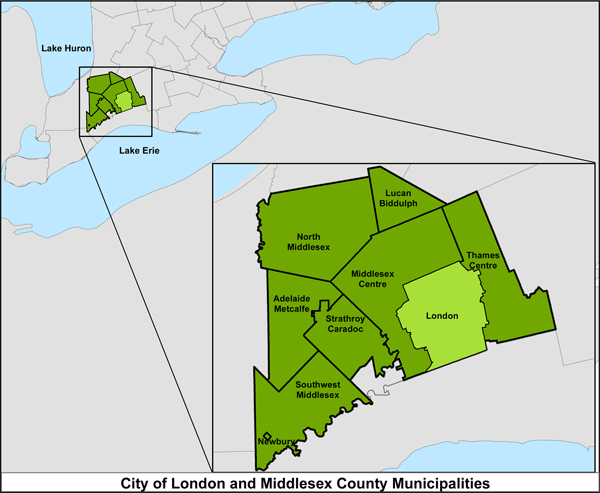 Linking Health and the Built Environment in Rural Settings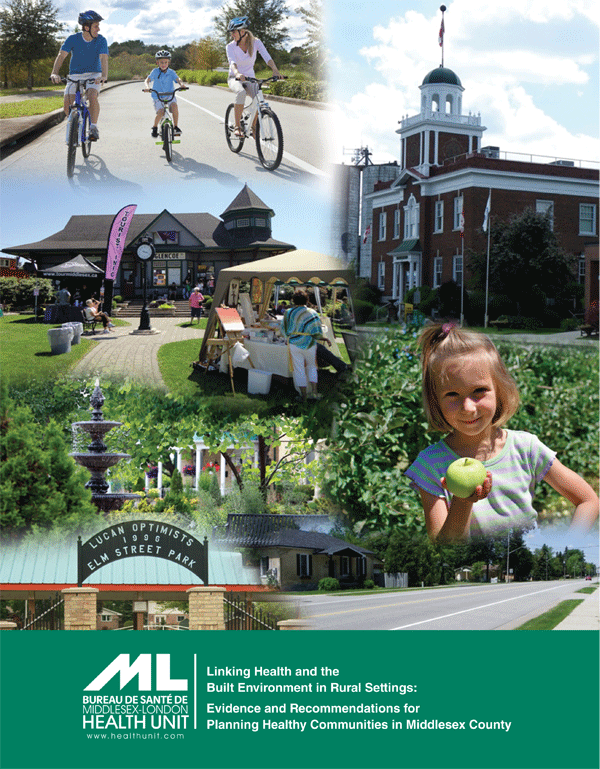 Download (PDF)