Teaching Resources
Elementary and secondary school educators can find credible teaching resources about public health topics.
Announce It!
Find health related messages to share in newsletters or through social media.
Comprehensive School Health
Learn about the comprehensive approach to healthy school policies, programs and initiatives.
---
Contact Us
To contact the School Health Team at the Middlesex-London Health Unit, please call 519-663-5317 ext. 9010 or email healthyschools@mlhu.on.ca
Date of creation: March 20, 2014
Last modified on: May 26, 2023
What's New
Have you heard about Murray & Bird? The Murray & Bird storybooks support curriculum connections and teach health literacy in a fun and engaging way to encourage healthy behaviours in children. Lot's of fun classroom and home activities.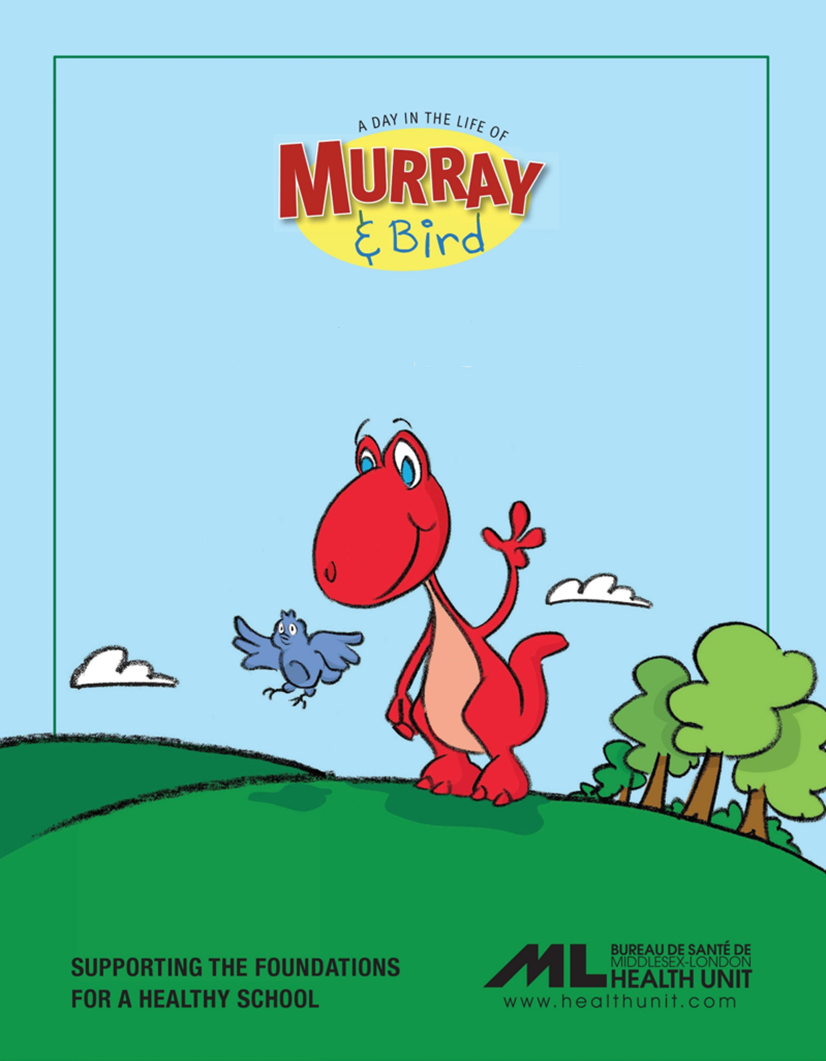 ---
Hey educators! The June 2023 edition of the School Mental Health Series is now available. Check it out for activities and resources to help support student mental health.