Cycling Safety and the Law
For more information about cycling safety and the law, please visit:
Did you know?
Leave the car behind – get some exercise, help the environment and save money.
Active commuting is good health, the environment and for business!

Community Design and Cycling
Cycling as a mode of AT is supported by healthy community design which influences transportation choices.
Get Pedaling!
To be sure you are up-to-date, you can brush up on your cycling skills by reviewing the Cycling Skills - Ontario's Guide to Safe Cycling (PDF) and/or take a local CAN-BIKE London course.
Pick up London's Bike Map or check out London's Bike Routes and Walking Trails map and start planning your route! Take advantage of the Thames Valley Parkway that stretches over 40 km and extends into many neighbourhoods and the extensive road network of signed bicycle routes. Make sure you lock your bicycle up at one of many bicycle racks in town.
Tips to Get Started
Plan ahead:
1. Find your Route
2. What to Wear
Consider the weather forecast, distance to travel, and decide what clothing to wear.
3. Lighten Up
Decide what and what not to carry – change of clothes, food and drink, hygiene products.
Determine how you will carry things – bike rack or basket, back pack, bicycle pannier(s), etc.
4. Safe Travels
5. Enjoy your Bike Ride!
Pick a route that you will enjoy.
If you like company, travel with a bicycle buddy.
Public Health Nurse Bernie McCall shares her experience biking 7km to work. With a bit a planning, you can bike to work too.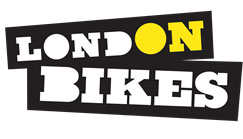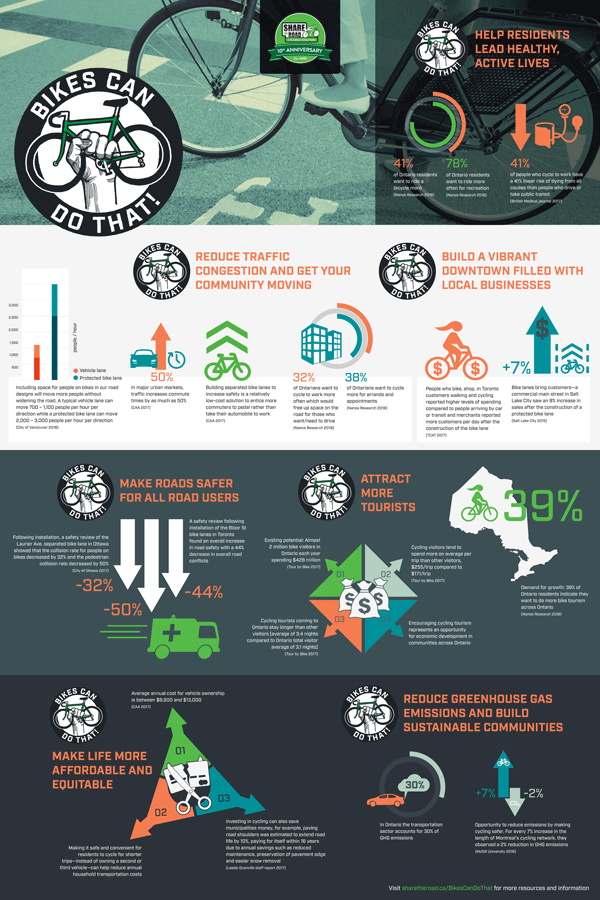 Download (PDF)
Source: Share The Road Cycling Coalition