Teaching Resources
Elementary and secondary school educators can find credible teaching resources about public health topics.
Announce It!
Find health related messages to share in newsletters or through social media..
Comprehensive School Health
Learn about the comprehensive approach to healthy school policies, programs and initiatives.
Contact Us
To contact the School Health Team at the Middlesex-London Health Unit, please call 519-663-5317 ext. 9010 or email healthyschools@mlhu.on.ca
Date of creation: March 20, 2014
Last modified on: February 2, 2023
What's New?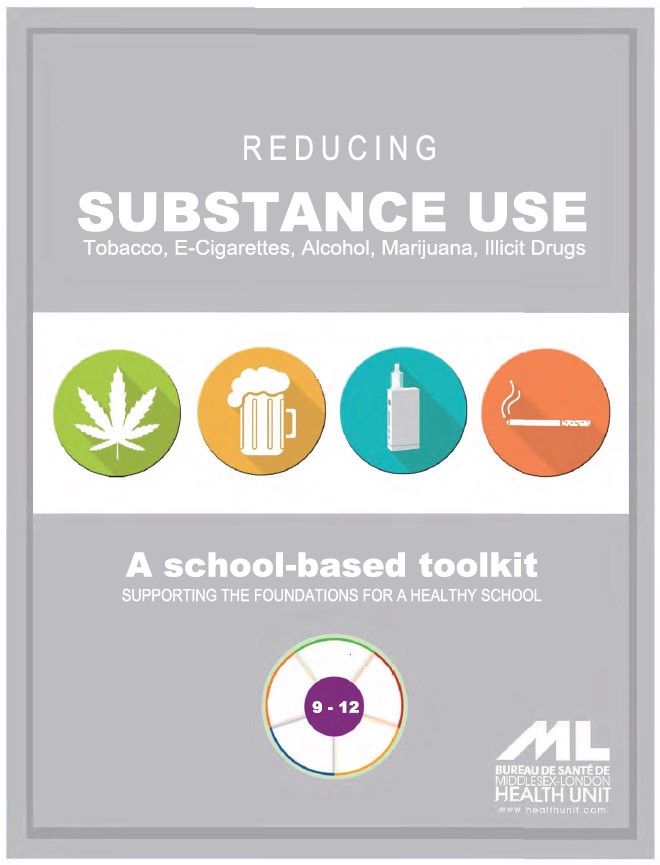 New School Toolkit
Download our new Secondary School Toolkit: Reducing Substance Use - Tobacco, E-Cigarettes, Alcohol, Cannabis, Illicit Drugs and find strategies to reduce substance use among youth Learn more →