---
Check your vehicle
Get a winter maintenance check-up: battery, belts, hoses, radiator, oil, lights, brakes, exhaust, heater, wipers, ignition.
Use 4 matching winter tires for traction.
Keep an ice scraper in your vehicle.
Keep washer fluid effective to -40˚C in your vehicle. Keep extra washer fluid in your trunk.
Keep your fuel tank at least half full.
Clean all the snow off your vehicle before you drive.
---
Plan ahead
Keep an emergency car kit in your vehicle.
Have emergency supplies with you (charged cell phone, non-perishable food, water, flashlight, blanket, warm clothes, jumper cables, shovel and traction mats or sand, candles, lighter/matches).
Practice winter driving skills before you need them.
Ontario Ministry of Transportation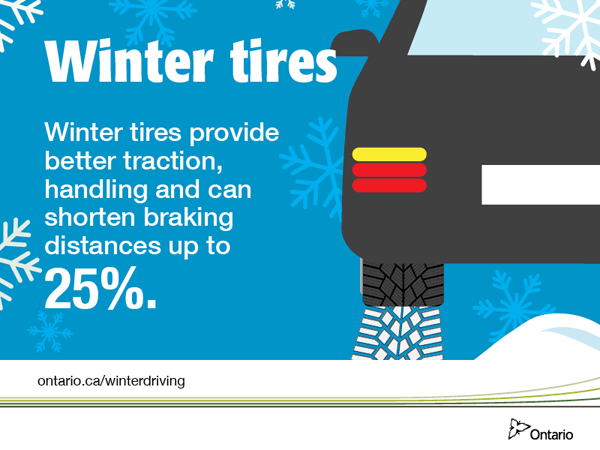 For more information, please visit the Ontario Ministry of Transportation.