Amateur Radio
Communications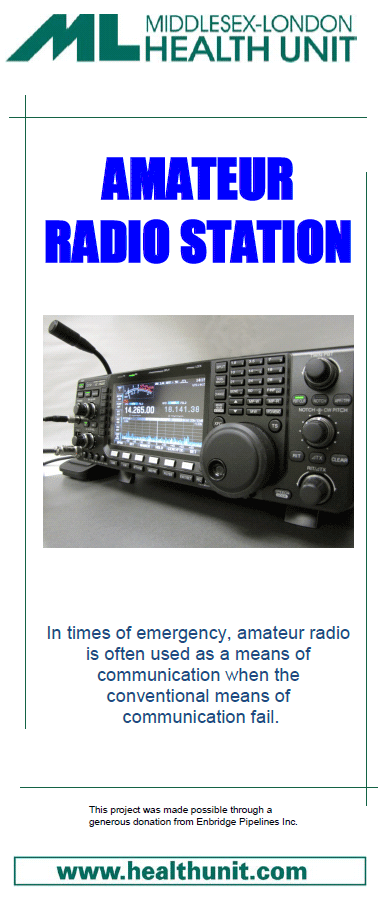 Amateur radio operators are already trained and certified by Industry Canada.When disaster strikes, telephone systems are quickly overloaded, if not disabled. Communications are critical for efficient deployment of emergency personnel and other resources. Amateur Radio is ideal for this purpose because:
The equipment used is very flexible, able to pass messages efficiently across the city, province or country.
Permanent Radio stations provide an immediate and robust communications capability without transporting or assembling of gear.
Portable radios allow effective communications with unpredictable locations or resources that are in motion.
The MLHU radio station includes multiple Amateur Radio systems and antenna systems to provide complete communications coverage. It also includes other separate radio systems allowing direct communications with the municipal Police and Fire departments. Having the radio equipment in a secure location in MLHU premises ensures that access can be controlled, and that it will be ready when needed in the short and long term. It is also possible to carefully oversee any sensitive information that is transmitted over radio facilities that others can monitor.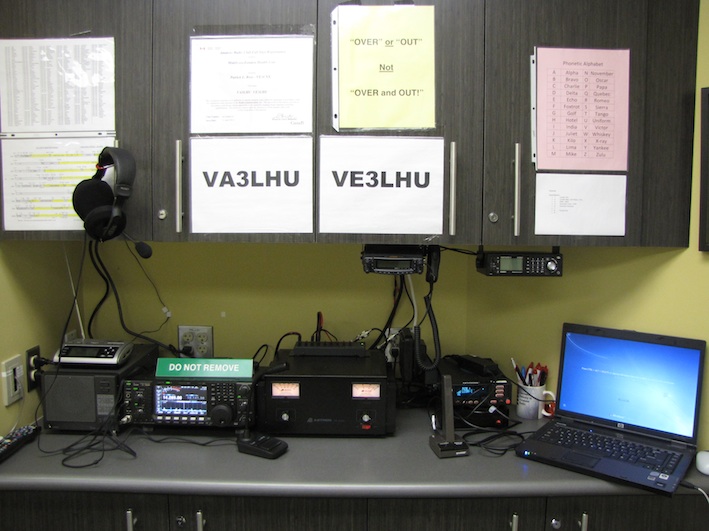 Amateur Radio Operators
Availability of radio operators can be easily managed, since some MLHU staff and Community Emergency Response Volunteers (CERV) are trained and certified Amateur Radio Operators. Members of the Amateur Radio Emergency Service (ARES) can also be called upon in extended situations.
Because other agencies make use of Amateur Radio facilities in emergency situations, it is possible to have effective inter-agency communications even when traditional communications facilities aren't available.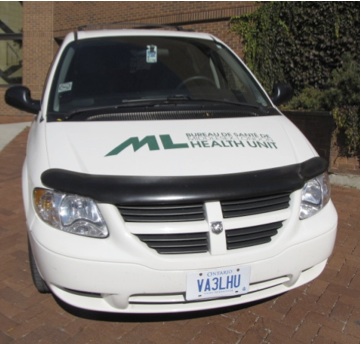 MLHU works closely with the London Amateur Radio Club (LARC) for ongoing operator training, testing to ensure readiness of the radio gear, and practice exercises to ensure the readiness of the radio operators. The MLHU is proudly affiliated with the Salvation Army Team Emergency Radio Network (SATERN) and is a member of the Radio Amateurs of Canada (RAC).
-- .. -.. -.. .-.. . ... . -..-
-. ... -. -.. --- -.
.... . .- .-.. – .... ..- -. .. -
Some staff and members of the Community Emergency Response Volunteers (CERV) are trained amateur radio operators. They stand ready to assist in the event of an emergency!
Date of creation: November 27, 2012
Last modified on: February 22, 2013