How do I properly remove a tick from a person's body?
If you find a tick on person's body, it is important to remove the tick as soon as possible. Infected blacklegged ticks need to be attached for at least 24 hours in order to transmit the bacteria that causes Lyme disease.1
For safe removal of a tick the Middlesex-London Health Unit suggests you follow these instructions:
Try to wear gloves when handling an engorged (blood fed) tick.
Use tweezers and grab the tick as close to the head as possible. Do not use your fingers.
Pull the tick upward and away from the body with steady pressure. Be sure to pull the tick straight out.
Once the tick has been removed, clean the area with soap and water. Seek medical attention if you are concerned about a possible skin infection.
Wash your hands thoroughly.
How do I get a tick sample ready to submit to the Health Unit?
Once a tick has been removed from a person's body, follow these instructions so it can be submitted to the Health Unit for identification:
Put the tick in a sealed container with a tight fitting lid.
Label the container with the name of the person bitten, a phone number and an address, including a postal code.
Fill in a Tick Submission Form (PDF 345KB). The form will also be available at the Health Unit's reception (355 Wellington St, London, ON - Citi Plaza & 51 Front St East, Strathroy, ON).
On the form, write out any recent travel information, including the location where the tick may have been acquired (picked up).
Additional Information
For more information about how to submit a tick, please contact the Vector-Borne Disease team at:
Date of creation: September 1, 2012
Last modified on: May 9, 2022
How to properly remove a tick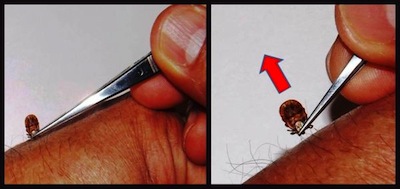 Grab the tick as close to the head as possible and pull straight up from the skin using tweezers and steady pressure.
Blacklegged Tick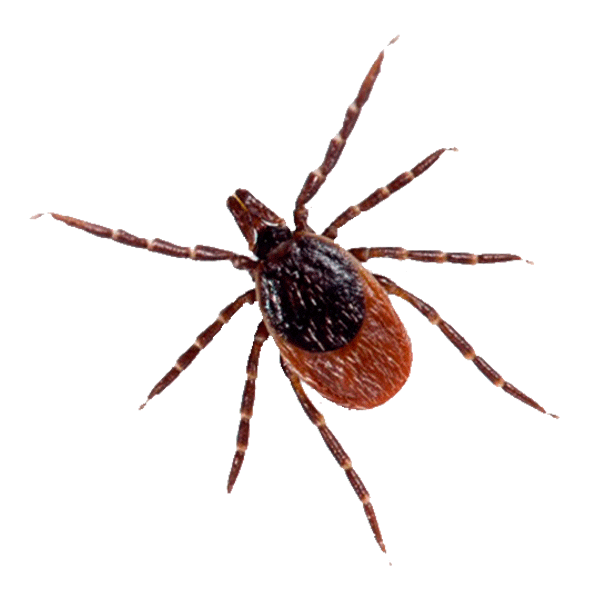 Dog Tick