For all car seats
Always read the manufacturer's instructions before using the car seat
Keep the instructions with the seat so they can be used as the infant grows
Make certain that the car seat is the right height and weight for your child
Must have the National Safety Mark
A car seat purchased in the United States is not legal to use in Canada
Mail the warranty card or register the car seat online so that the car seat manufacturer will contact you if a safety issue is found with the seat
Tips for Securing Your Child
in the Infant Car Seat
Do not place anything underneath the infant in the car seat (extra material can compress in a collision and make the harness loose)
Read more about Infant Car Seat Winter Safety
The harness should be level with or below the infant's shoulders in the rear facing position
Read the car seat manufacturer's instructions to learn how to adjust the harness
The harness should be snug so that one finger fits between the harness and the infant's collar bone
You should not be able to pinch a fold in the harness if it is tight
The chest clip should be at arm pit level
The harness strap covers may need to be removed to get the chest clip in the proper position
Tips for Securing the Infant Car Seat
in the Vehicle
Choose a seating position that does not have an active air bag
The seat belt or the UAS can be used to secure the base of the car seat in the vehicle
The car seat should not move more than 1" (2.5cm) from side to side
The infant car seat should be at a 45 degree angle to prevent the infant's head from falling forward
The base of the car seat can be adjusted to make the 45 degree angle
Always check that the infant car seat is secured in the base
Follow the manufacturer's guidelines for the correct position of the car seat handle when travelling in the vehicle
Infant-Child Car Seat
Please note: It is okay to keep using the infant seat if the infant's legs are longer than the car seat. It is time to move the infant from the infant seat to the infant child seat when:
the infant has outgrown the weight of the infant car seat, or
the infant has outgrown the height limit (there is less than 1 inch (2.5cm) of space between the top of the car seat and the top of the infant's head)
Date of creation: February 21, 2013
Last modified on: April 6, 2018
Infant Car Seat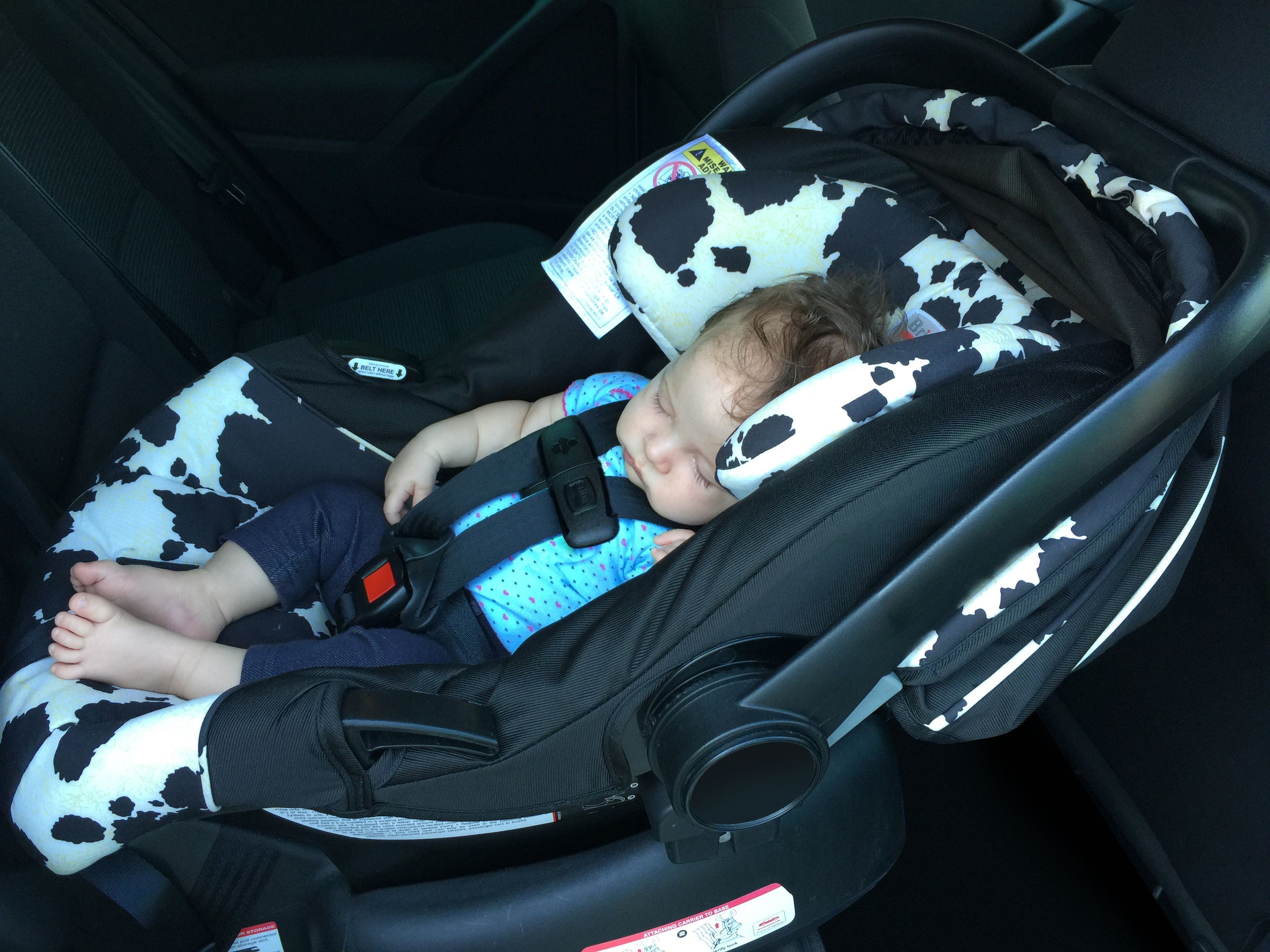 Universal Anchorage System (UAS)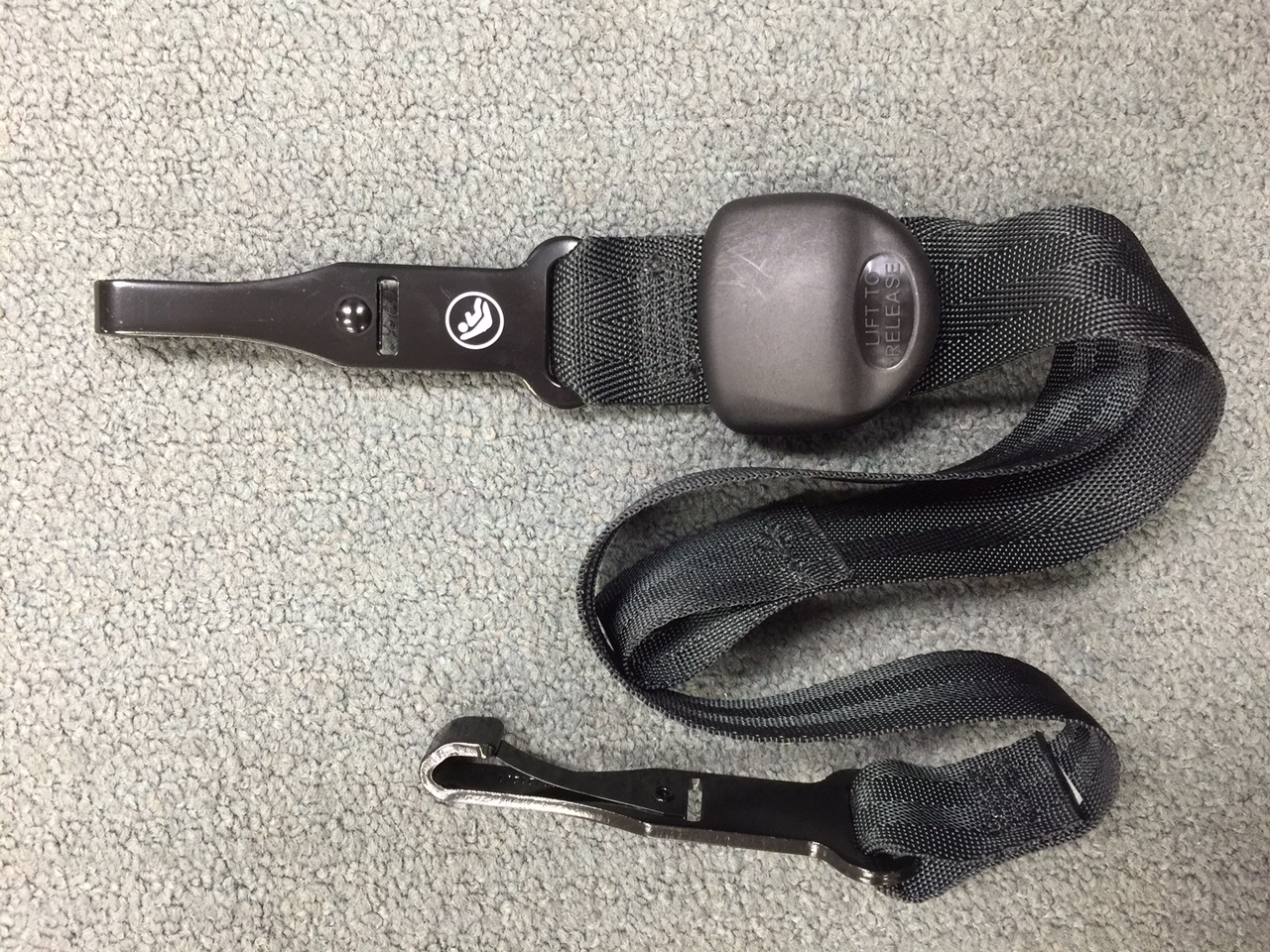 A child car seat must be secured with the vehicle seat belt or the UAS,
not both.
Infant-Child Car Seat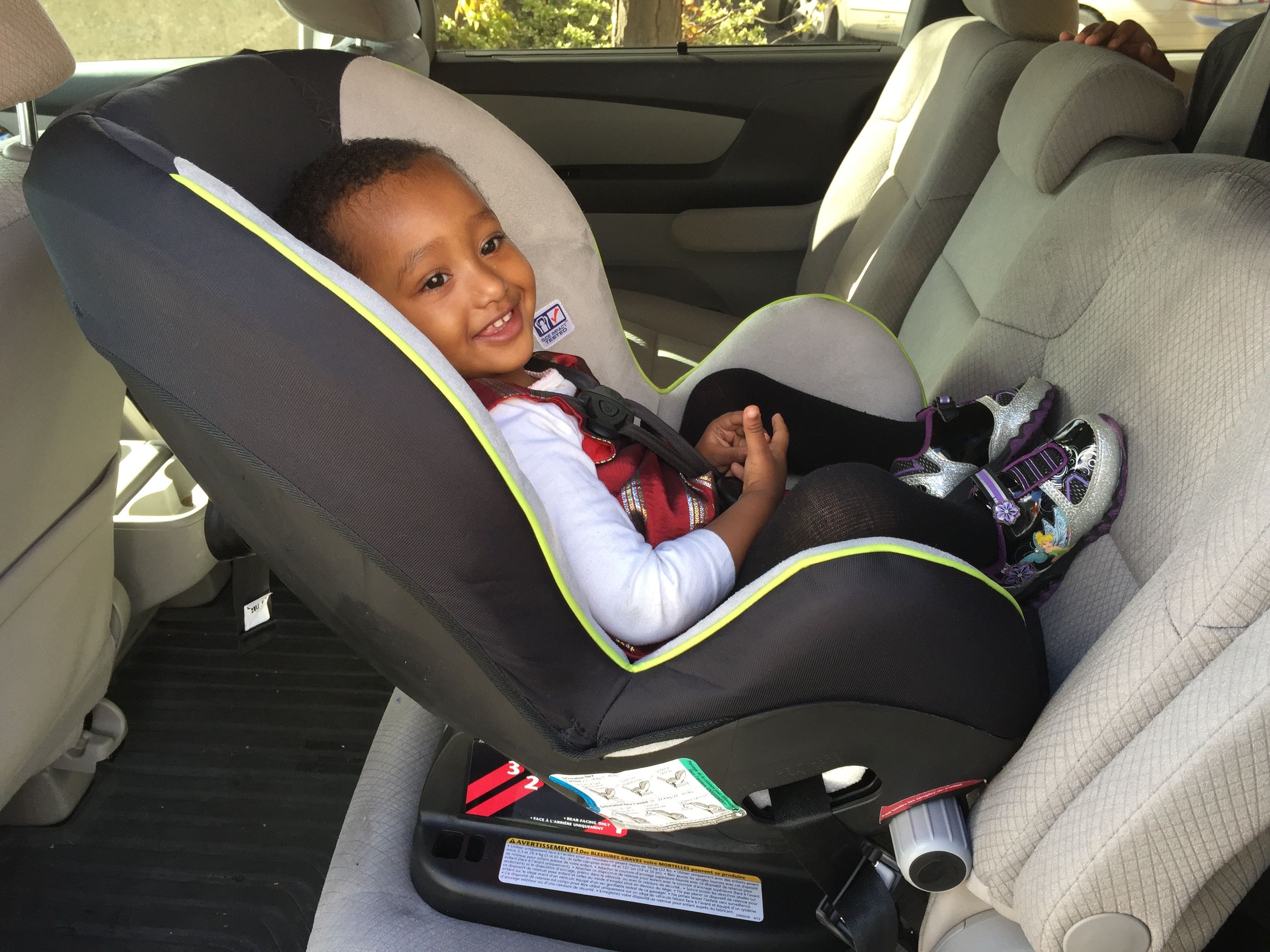 Health Connection
Call Health Connection to speak with a Public Health Nurse from the Middlesex-London Health Unit.
519-663-5317 ext. 2280
Monday - Friday
8:30 a.m. - 4:30 p.m.