Securing the child in the forward facing position
The harness straps come from above the shoulders when the car seat is used forward facing
Refer to the car seat manufacturer's instructions to learn how to adjust the harness
The harness should be snug so that only one finger fits between the harness and the infant's collar bone
You should not be able to pinch a fold in the harness strap if it is tight.
Why would I need the child booster seat?
Some children outgrow the infant child seat because they are too tall for it
They are less than 40 lbs (18kg) so are too small for the booster seat
A child booster seat can be used because it is taller than the infant child seat
The harness can be used until the child has outgrown the weight limit for the harness
The upper weight limit varies from 40-65 lbs (18-30kg)
When the child is over 40 lbs (18kg) or is beyond the weight limit of the harness, the harness can be removed. The seat is now used as a booster seat
Installing the car seat in the vehicle
The seat should be in the upright position, unless the car seat instructions state the seat can be reclined
A tether strap must be used with all forward facing car seats
The tether strap is attached to the back of the seat and is fastened to an anchor in the vehicle. It limits how far forward the car seat moves in a collision. There is a risk of head and neck injuries to the child if the tether strap is not used. Check the vehicle owner's manual to see where to attach the tether in the vehicle
The Universal Anchorage System (UAS) or the vehicle seat belt needs to be used when securing the car seat in the vehicle
Date of creation: September 1, 2012
Last modified on: March 14, 2023
Infant-Child Car Seat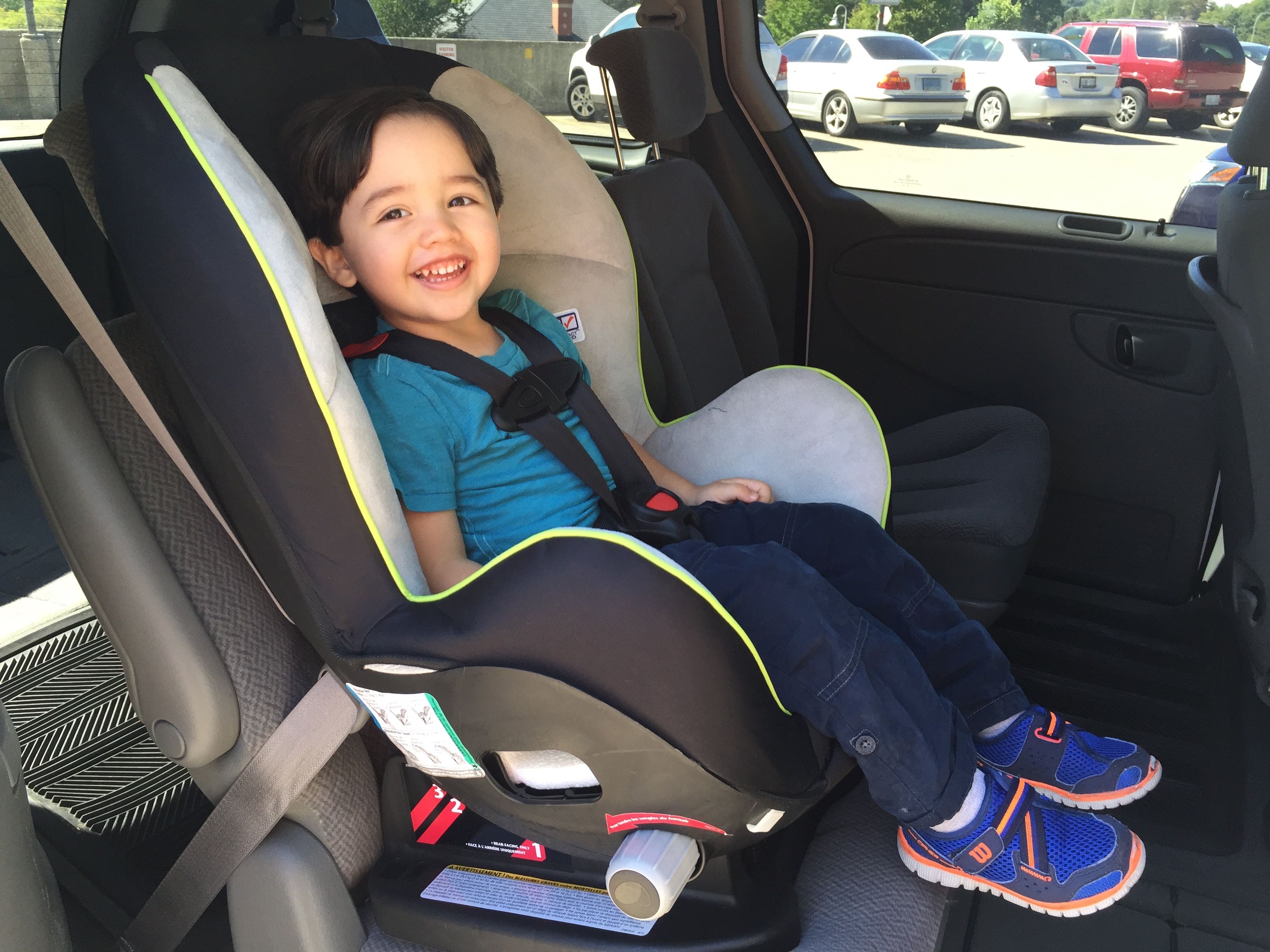 Child Booster Seat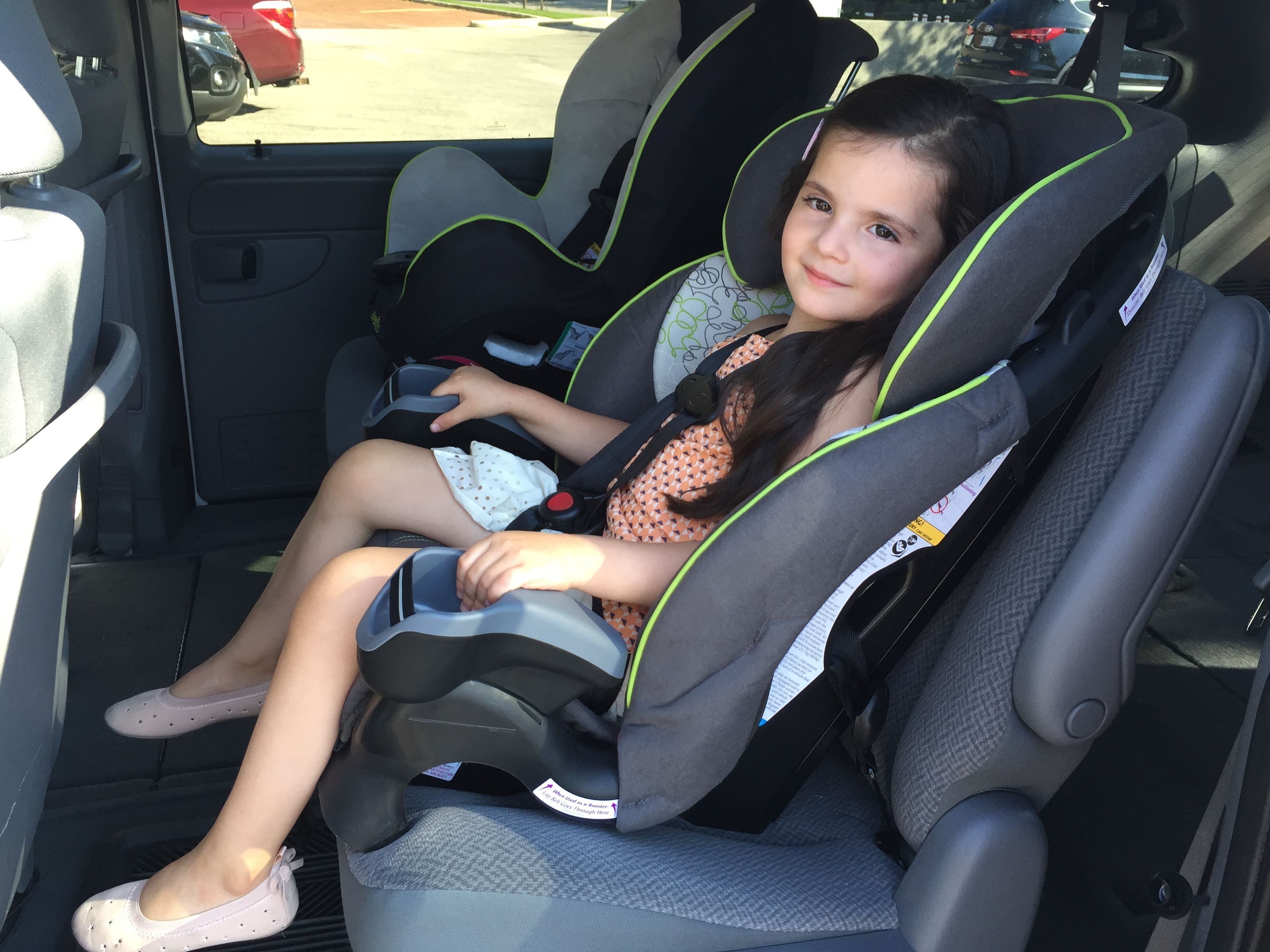 Tether Strap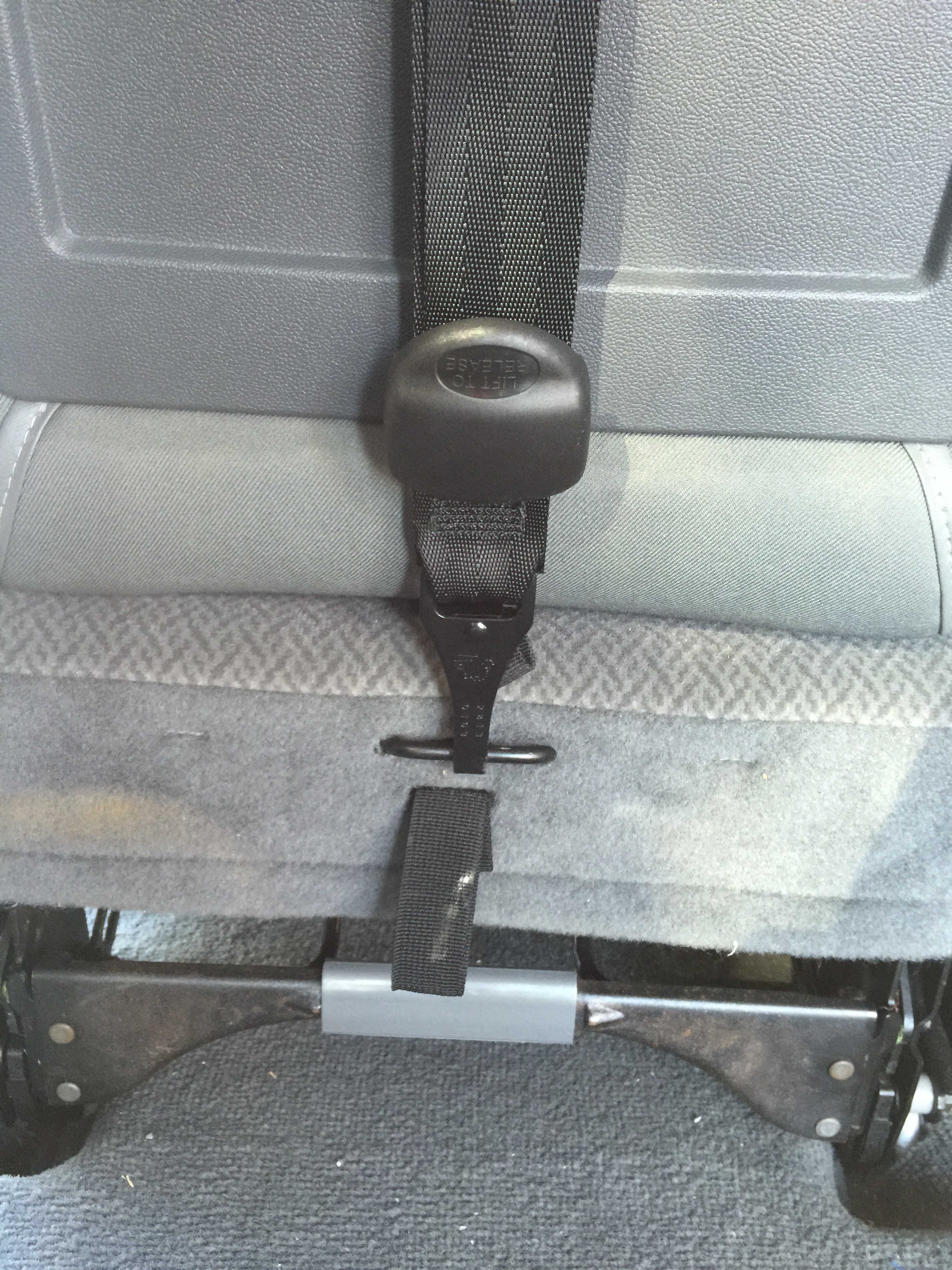 A tether strap must be used with all forward facing car seats.