Landlords and Property Owners
Landlords and property owners should offer smoke-free housing. Find tools and resources to help with the implementation of no-smoking policies.
Tenants
There are many tools and resources available to help tenants advocate for no-smoking policies and reduced second-hand smoke exposure.
Smoke-Free Housing Directory
Visit the Smoke-Free Housing directory for a list of smoke-free housing available in Middlesex-London and Ontario.
Smoke-free housing is not only safer and healthier, it's also legal and in demand:
Despite increasing demand and support, there are very few options available for those wanting smoke-free housing; more landlords and property owners need to offer it!
[Infographic]
Public Support for Banning Smoking in Multi-Unit Dwellings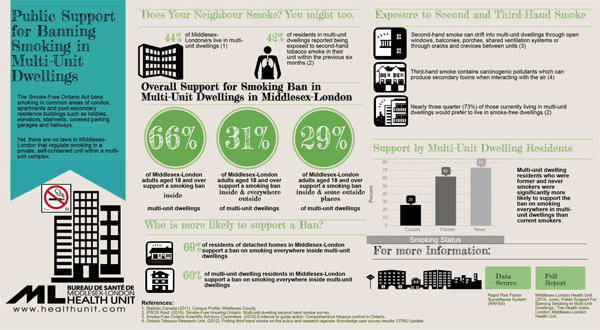 View, download and print (PDF)
[Report]
Public Support for Banning Smoking in Multi-Unit Dwellings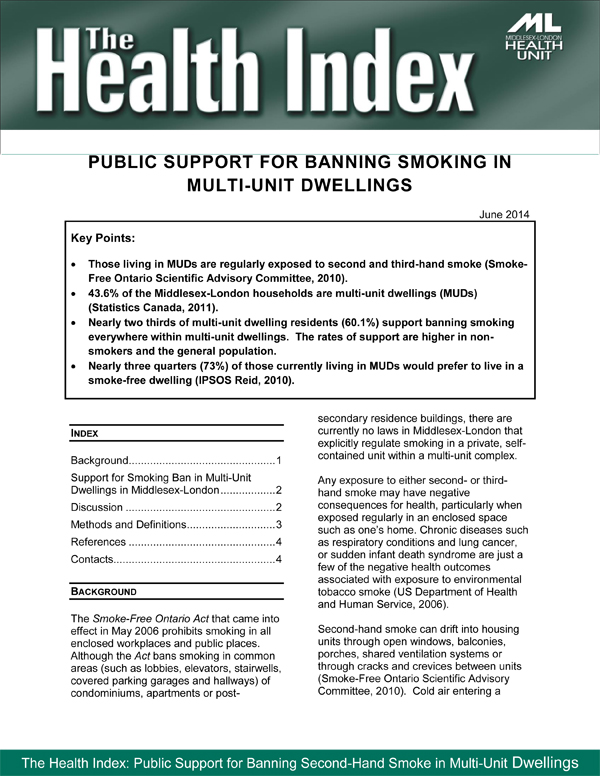 View, download and print (PDF)