---
Opioid Crisis Working Group
The Opioid Crisis Working Group includes representatives from The City of London, Middlesex-London Health Unit, Regional HIV AIDS Connection (RHAC), London InterCommunity Health Centre (LIHC), Addiction Services of Thames Valley, London Police Service, London CARes, Southwest LHIN, London Health Sciences Centre (LHSC), EMS, as well as an Indigenous community leader and a person with lived experience.
The work of the Opioid Crisis Working Group is currently focused on guiding the public consultation process related to Supervised Consumption Facilities in Middlesex-London.
Evaluation of London's Temporary Overdose Prevention Site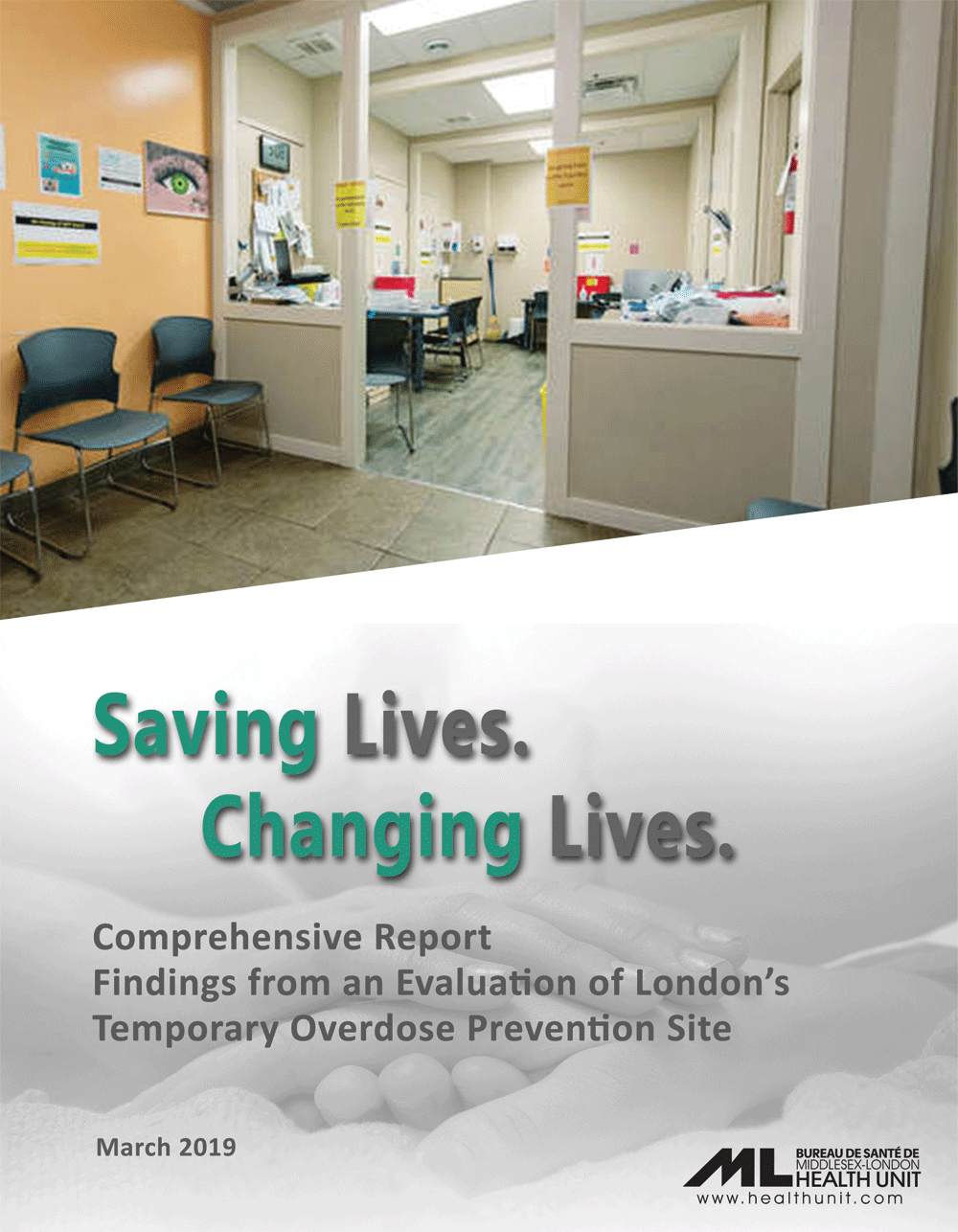 ---
Supervised Consumption Facilities: Community Consultation Report
The report includes data that was gathered from 334 people who took part in nine community consultations held in November 2017; as well as the more than 2,000 responses to an online survey and four focus groups that included 56 participants representing the Indigenous community, peers and professionals.