What do I do if I received a letter from the Health Unit stating my child is not up to date?
The law states that all students need to be immunized against diphtheria, pertussis, tetanus, polio, measles, mumps, rubella, meningococcal. For children born in 2010 or after, two doses of chickenpox (varicella) are also required. If the health unit does not receive the information requested, or the child is not immunized by the dates set by the health unit, it can result in the student being suspended from school. As soon as the required information is received by the health unit, the student is no longer suspended or at risk of being suspended.
---
Read the letter to find out what information the health unit is looking for
In many cases, your student may have already had the vaccines and the dates were not reported to the health unit. You will need to find your student's record. Once you have it, you can either:
Enter the information online
Fill out the form and send it by mail to the Health Unit
Fax in the form to 519-663-0416
Phone in the information to 519-663-5317
When mailing, faxing, or uploading, please also include a copy of the record. Please allow a few business days for processing to allow the information to get into the database. You may be contacted by a Public Health Nurse after handing in your information, if the student is still missing vaccines from the record.
Please note that Doctor's offices do not automatically send records to the Health Unit.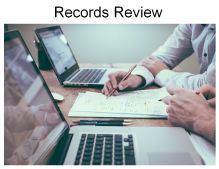 Contact Us
For more information, contact us:
Phone: 519-663-5317
Fax: 519-663-0416