Exclusive Breastfeeding
Vitamin D
All babies who are breastfed should be given a daily vitamin D supplement.1 Your breastfed baby needs 10 micrograms (400 IU) of vitamin D as a supplement.1 They are sold as drops at pharmacies. Continue to give the supplement until your baby is two years of age and is getting vitamin D from their diet.2 There is usually no need to give other vitamins to a baby. View Vitamin D for Breastfed Babies (PDF).
When to start solid foods: 6 months
Your baby is ready to start solid foods at about 6 months of age.2 Breast milk is still the most important food, but extra nutrients like iron are needed from food.
At 6 months, look for all of these signs that your baby is ready for solids:2
Baby is 6 months old (give or take a few weeks).
Baby holds her head up.
Baby sits up in a high chair at the family table.
Baby opens her mouth wide when you offer a spoon.
Baby turns her face away if she doesn't want the food.
Baby closes her lips over the spoon.
Baby keeps food in her mouth and swallows it instead of pushing it out.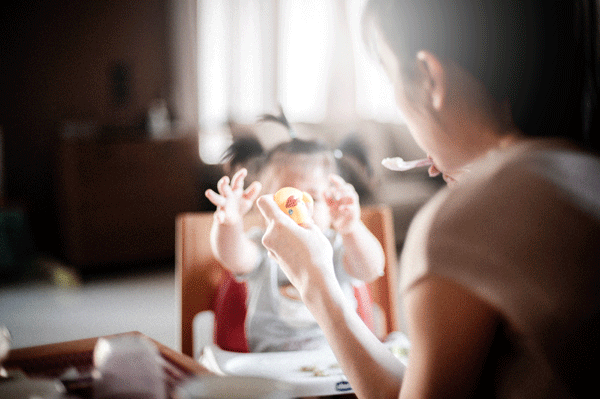 Photo by Tanaphong Toochinda on Unsplash