Upcoming Training Sessions
Fall 2018 - Dates to be determined
(Check back in the Fall)
Have 10 or more attendees?
View the on-site training option.
Cost
Free of charge
Who should attend?
Public pool or spa owners, operators, lifeguards, management and support staff.
Why should I attend?
Pool and spa owners and operators are legally responsible for making sure their facilities meet the Regulations. Public Health Inspectors from the Middlesex-London Health Unit help you reach these goals. A facility that is not taken care of properly may create needless risks for bathers, including water-related illnesses or injuries.
Public Pool and Public Spa Operators Guide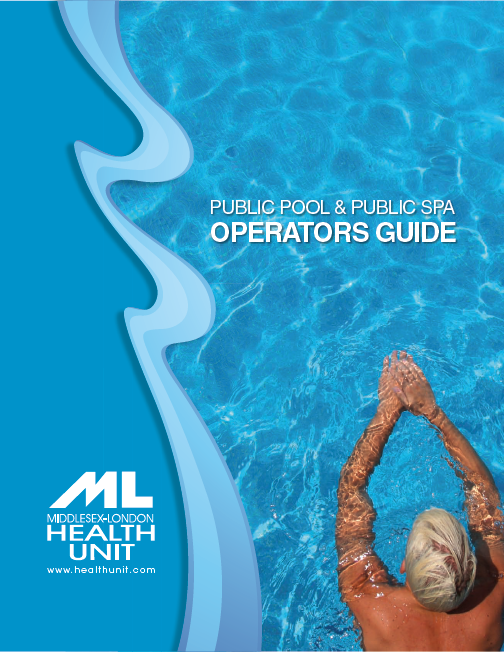 On-site Training
If you can provide ten (10) or more attendees, we can offer training on-site at your facility. If you are interested in this option, please contact: Anne-Maria Quin at:
519-663-5317 ext. 2362, or