Playground Safety Tips
Playgrounds are a great way for children to get in motion and be active. However, children have been hurt when they do not play safe. Most playground injuries happen when children fall from equipment. Always supervise young children closely when at the playground and teach your child how to be safe.
Supervision is key:
Parental supervision of the most effective way to keep your child safe on the playground. Children under 5 years old should be within arms reach at all times.
Children between 5 and 9 experience the highest amount of playground injuries. Teach safe playground behaviour to decrease the incidence of injury.
Tips for Safe Play:
Wait your turn. Teach that pushing, shoving or crowding can be dangerous.
Sit down on swings and slides.
Slide down feet first. Don't go up the slide ladder until the other person has gone down the slide. Don't stand at the bottom of slides.
Hold on to railings
Never jump from unsafe heights
Keep away from moving swings. Keep fingers away from moving parts.
Remove helmets, scarves, skipping ropes and drawstrings before going to the playground.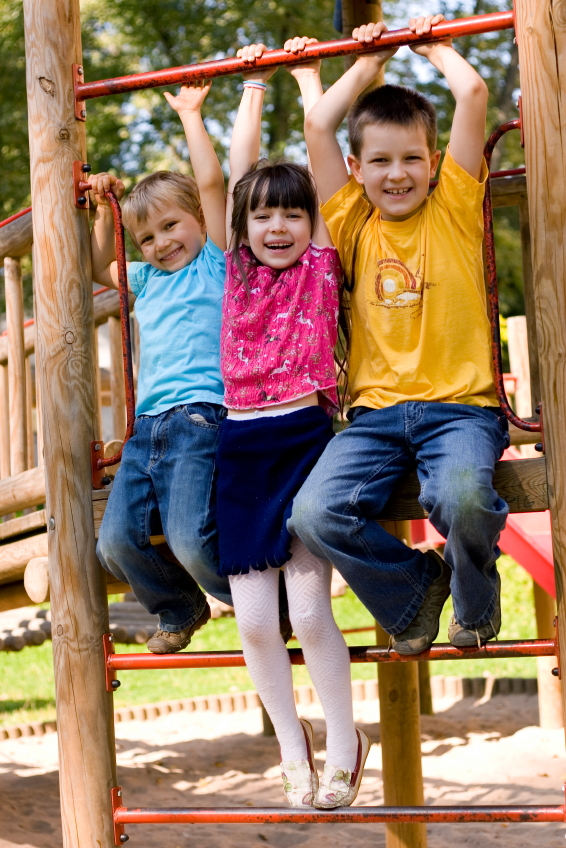 Date of creation: February 22, 2013
Last modified on: April 7, 2017