There are nine guiding principles:
Adopt evidence-based strategies.
Embrace an equity approach.
Address the environmental, social, and individual determinants of physical inactivity.
Implement sustainable actions in partnership.
Build capacity in research, practice, policy, evaluation, and surveillance.
Use a life-course approach that addresses the needs of children, families, adults, and older adults.
Advocate to decision-makers to increase political commitment.
Ensure cultural sensitivity.
Make physical activity the easy choice.*
The Charter also outlines a framework for action:
Implement a national policy and action plan;
Introduce local policies that support physical activity;
Reorient services and funding to prioritize physical activity; and
Develop partnerships for action.
International Toronto Charter for Physical Activity (TCPA) Toolkit: Tips, Action Items, and Resources for Putting the TCPA into Action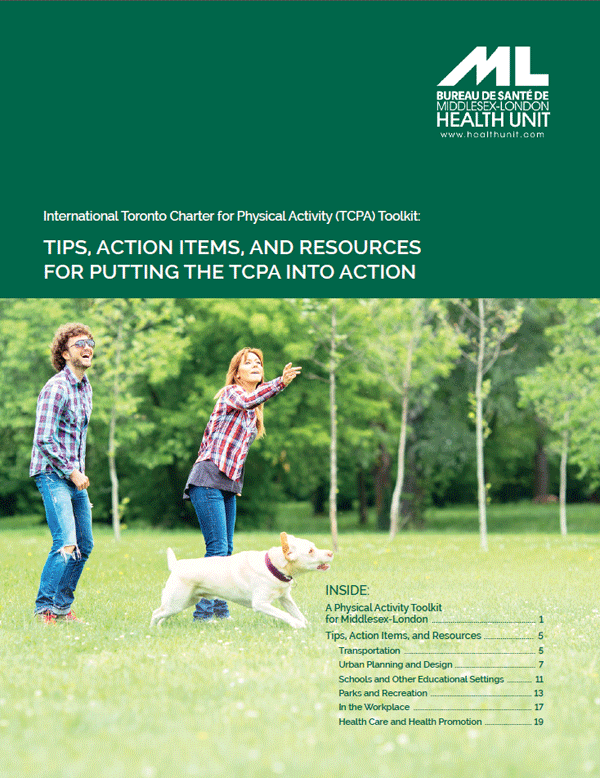 View, download and print (PDF 4.2MB)