Snow Suits and Bulky Clothing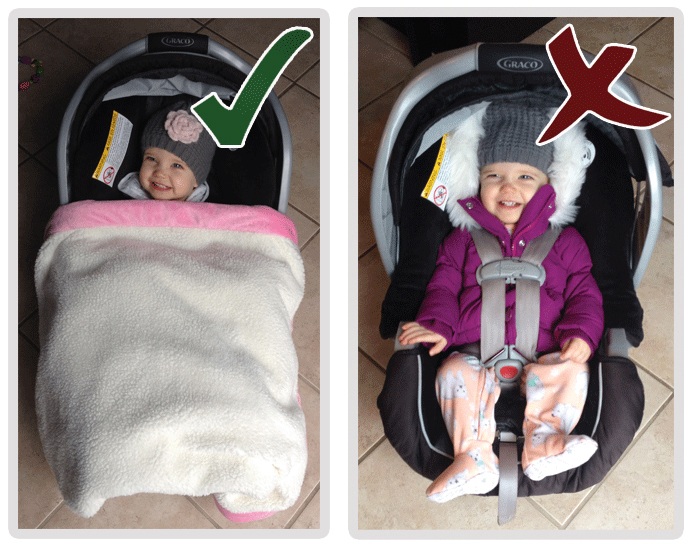 To keep your child warm, use regular weight clothing (e.g. polar fleece) and place blankets on top of your child. Do not place your child in a car seat when they're wearing snow suits or bulky clothing. This material is compressible. In a vehicle collision, compressible clothing can cause the car seat straps to not secure your child properly.
Added Padding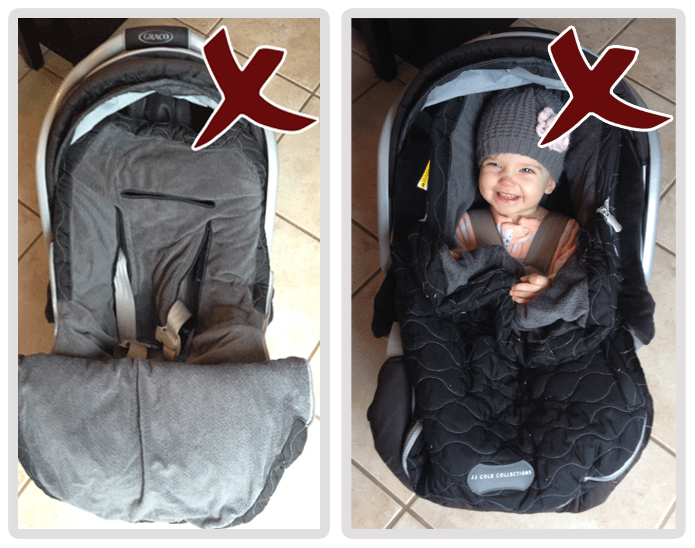 Place your baby in the car seat without adding any material behind. Added padding can flatten and cause the harness to become loose.
Video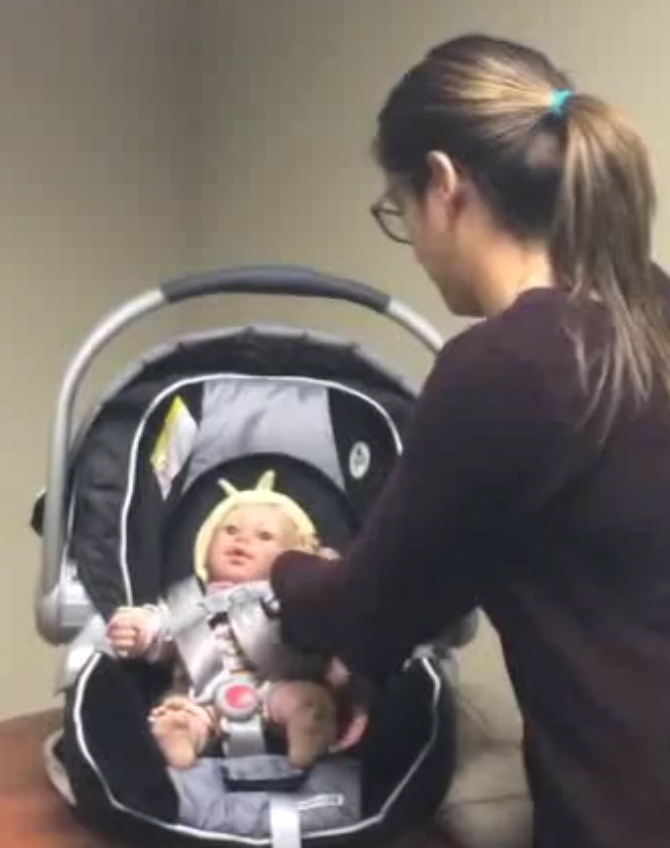 Learn how to safely secure your baby in the car and keep your baby warm. Watch this video on Facebook (video by Healthy Families Hamilton).