Under the Smoke-Free Ontario Act, 2017 (SFOA, 2017), public hospitals, private hospitals and psychiatric facilities are considered to be enclosed workplaces and enclosed public places, therefore smoking and vaping is prohibited on facility property.
Hospital property includes the inside all buildings and outdoor hospital grounds (e.g. at or within 9 metres of all entrances and exits, in parking garages, parking lots, roadways, bus shelters and greenspace).1
Residential Care Facilities
Smoking and vaping is not permitted in residential care facilities, such as;
Smoking and vaping is also not permitted within 9 metres of all entrances and exits.
Certain specifically-designated long-term care facilities are allowed to operate a "controlled area" inside their facility where residents may smoke or vape.1 Employers or owners of these facilities must post no smoking and no vaping signs outside of the controlled area's entrance.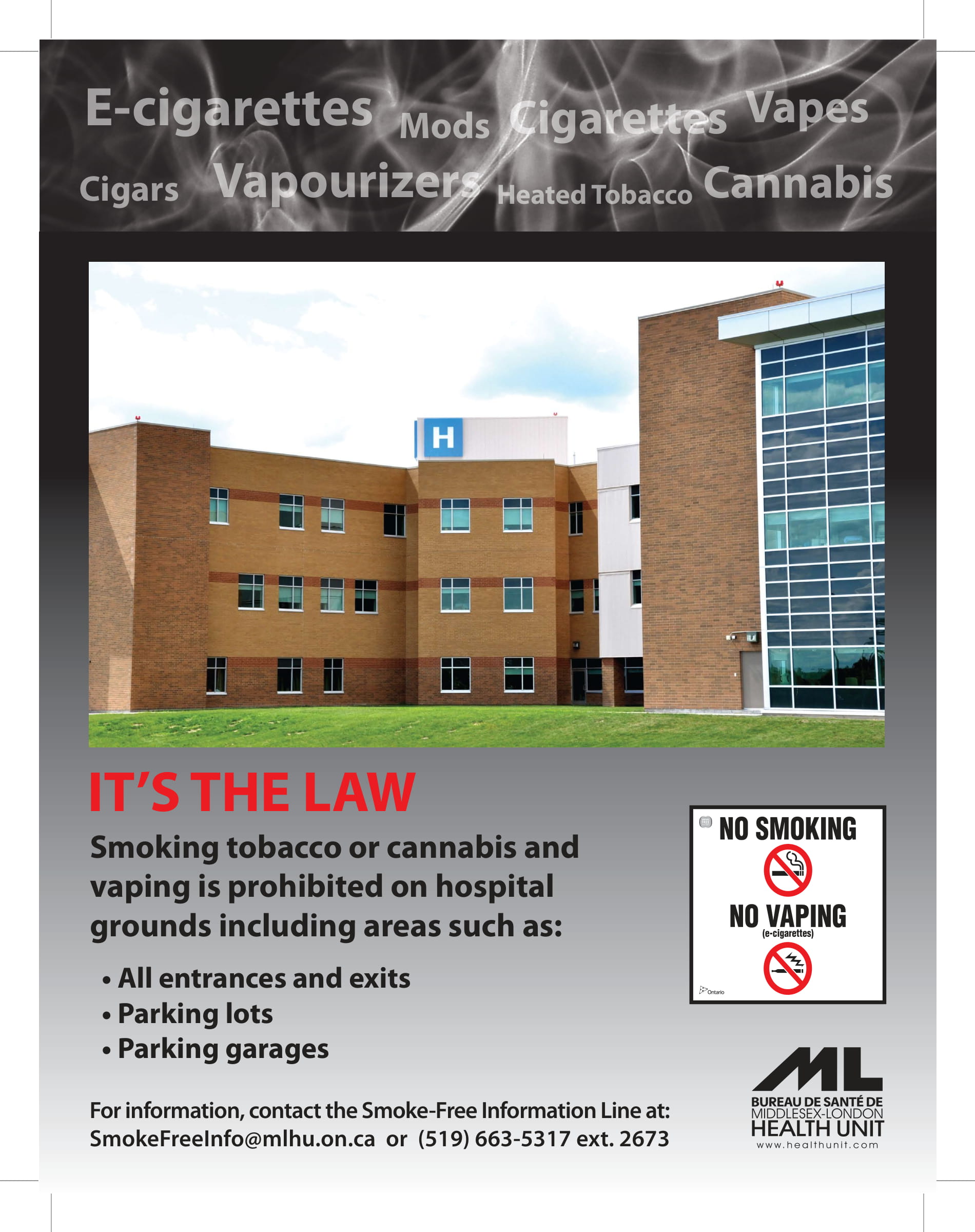 Download poster (PDF 2.9MB)
Contact Us
For more information, contact the Smoke-Free Information Line: