Nurture Healthy Minds
Learn how to help your child thrive emotionally, socially and mentally to nurture a healthy mind.
Help is Available
Are you concerned or have questions about your child's development or behaviour? Find a list of community resources available to help.
Stress
Kids feel stress, too. Stress is a normal part of everyone's life including children.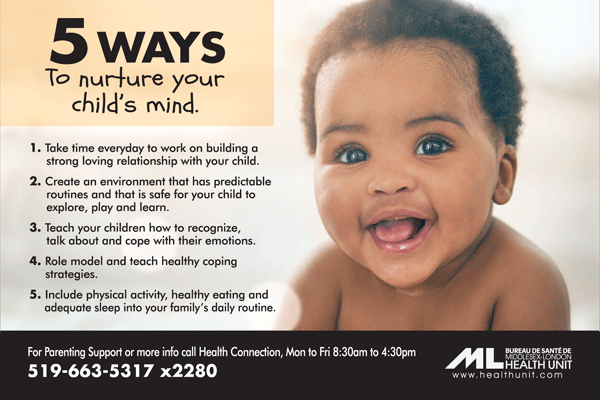 Why is it important to talk about children's mental health?
The first three years is when parents and caregivers can have the biggest impact on helping their child to have good mental health in the future. This is because from birth to age three, your child's brain is developing faster than it will at any other stage in their lifetime. Healthy brain development will help them to have healthy physical and mental development.2
It is possible to prevent mental health difficulties by getting support in the early years when there are signs of stress, behaviour concerns or trauma.
Signs of healthy social, emotion and mental health development are your child's ability to:
Make and develop friendships
Manage, understand and express emotions
Explore and interact with the environment
Show empathy (caring) towards others
Have self-confidence
Do well in school
Little Minds Matter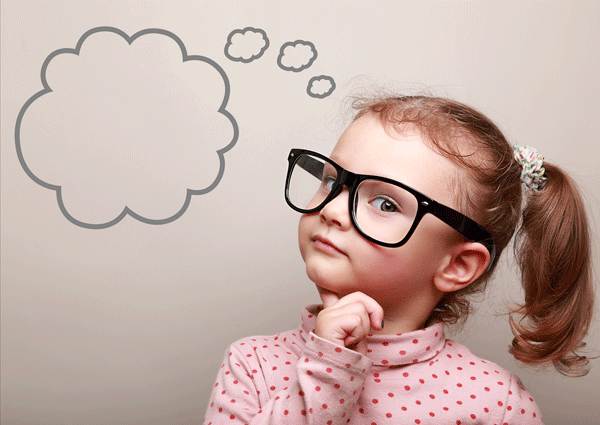 Complete the following sentence on social media using the hashtag #LittleMindsMatter
"When I was a child I felt happy when…"
Books to Help Children Cope with Fears and Feelings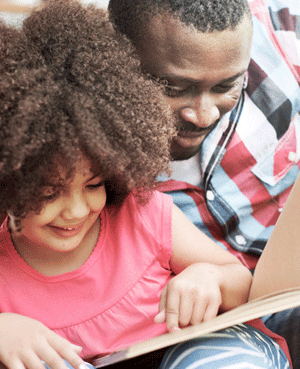 Reading books is a great way to help support the growth of skills your child needs for healthy development. Here is a list of books for children and parents that focus on social, emotional and mental health development.
View the list of books →