Training for CERV-MLHU team members includes:
Basic search and rescue
Community emergency management
Critical incident stress management
Emergency and disaster response skills
Emergency exercise training
Emergency first aid and CPR certification
Fire safety and prevention
Pandemic planning and infection control
Personal and family emergency preparedness
Public awareness and education
Reception centre assistance
Registration and Inquiry
Volunteer health and safety
CERV-MLHU also provides additional support to municipalities by administering volunteer emergency response. Special skills are not necessarily the main consideration for volunteers to be considered for the CERV program. A willingness to step up when members of the community need help is just as important.
Middlesex County also has trained CERV team members. The MLHU and Middlesex County CERV teams are cross-trained to better serve the needs of the community.
Emergency Management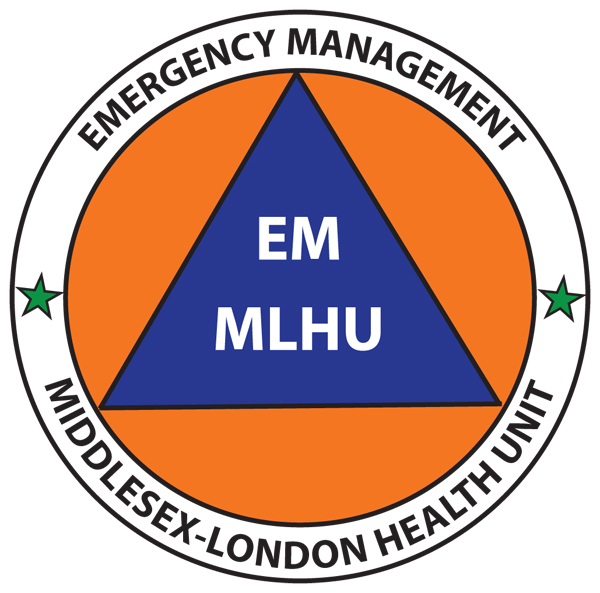 An equilateral triangle within a circle is the international symbol for emergency management. The blue triangle represents harmony, balance and calm while the orange circle is the sign of alert and danger. "EM" and "MLHU" indicates the commitment of the Middlesex-London Health Unit to Emergency Management.