Bars and Restaurants
You cannot smoke or vape in a bar, restaurant or other place of entertainment such as a bowling alley, theatre, casino, racetrack, concert hall or adult entertainment establishment.
You cannot smoke or vape on any part of a bar or restaurant outdoor patio.
You cannot smoke or vape in the reserved seating area of a sports arena or entertainment venue.
You cannot promote tobacco or vapour products (in general or specific brands) in a place of entertainment.
Bar Patios
You cannot smoke or vape on a patio of any bar or restaurant, including the public areas within 9 metres of the patio.
What is a patio?
An outdoor area that meets all of the following criteria is considered a patio under the Act:
The public has access to it or employees use the area.
Food or drink is served or sold or offered for consumption in the area or the area is operated in conjunction with an area where food or drink is served, sold or offered.
The area is not a private home.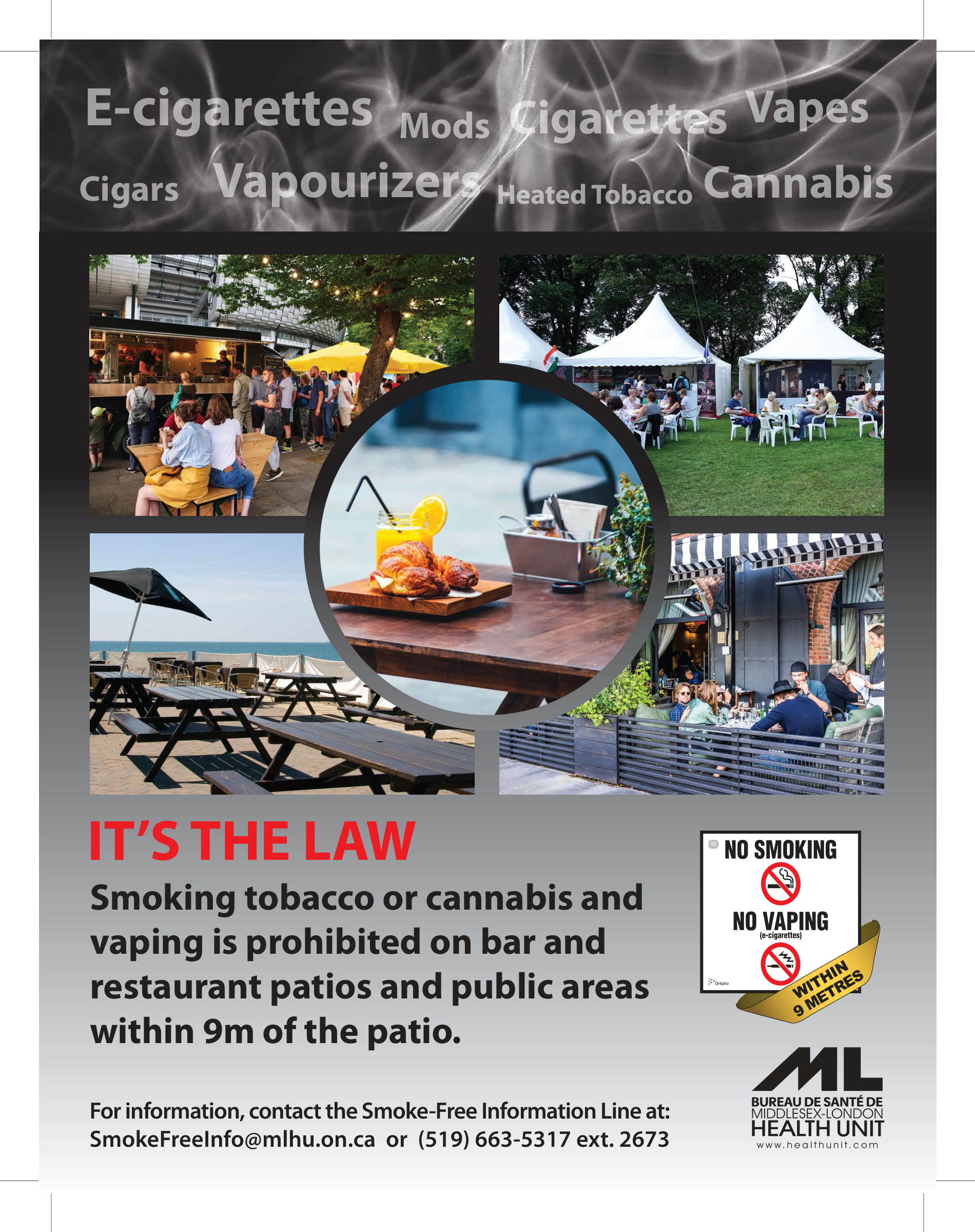 Download poster (PDF 3.5MB)
Contact Us
For more information, contact the Smoke-Free Information Line: